These are the Best Cities in the World: 2021 CNT Readers' Choice Awards
Each year, travelers weigh in on their favorite international cities, and the results of our survey reflect the kinds of places you longed to visit when you couldn't travel. Globe Aware is delighted to see Merida, Mexico included on the list and recommend our volunteer vacation there to everyone!
---
The Best Cities in the World: 2021 Readers' Choice Awards
The places inspiring your return to travel.
BY VALERIE MARINO
Condé Nast Traveler
October 5, 2021
Each year, readers weigh in on their favorite international cities, big and small, and it's always exciting to witness which trending locales can rise to the top and compete with the old stalwarts. As the world has begun to reopen, the results of our 34th annual Readers' Choice Awards survey reflect the kinds of places you longed to visit when you couldn't travel and the ones you returned to first once you could. Over 800,000 of you filled out our survey, and while we're always curious about where you've been and where you're going, we're especially excited to learn about the truly memorable cities that sparked your imagination and stayed with you when your next trip seemed out of reach. Here are the cities you loved most this year.
From historical sites to local art, signature dishes to sun-washed beaches, there's something for everyone among these small international cities.
10. Kralendijk, Bonaire
Divers and snorkelers will be familiar with the lure of Kralendijk, the capital of the Dutch Caribbean island of Bonaire. The Bonaire National Marine Park is the world's oldest marine reserve and spans the entire coast with more than 85 dive sites, but you'll find just as much color and beauty on land. The compact downtown is home to traditional architecture, unique shops along Kaya Grandi, and the Bonaire Museum of Natural History (entry is free, but donations are welcome), with its collection of shells, coral, and local artifacts.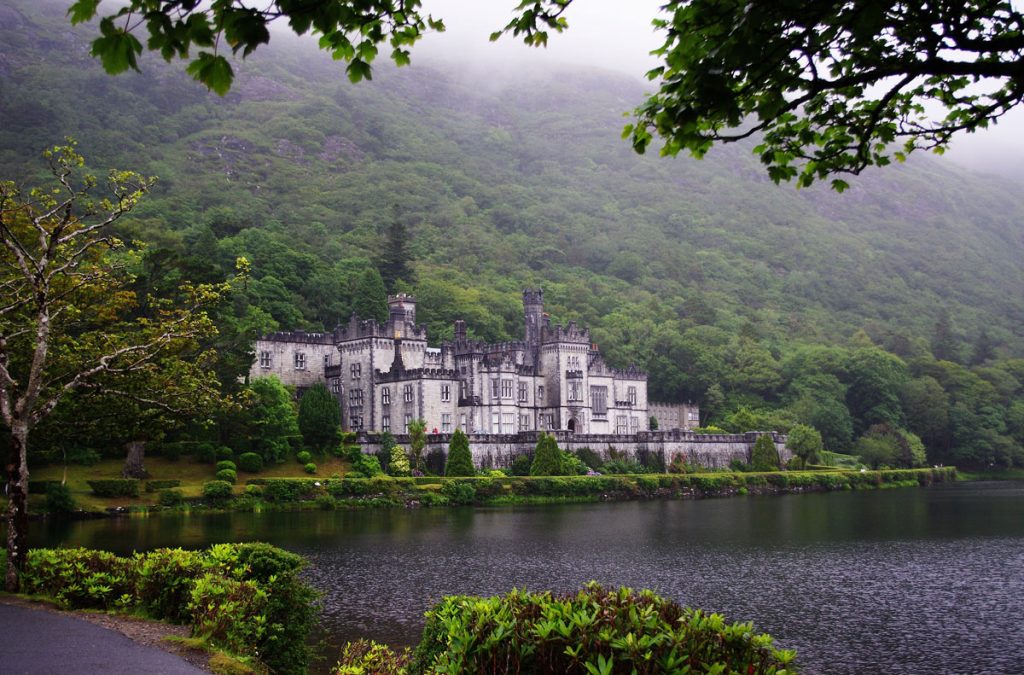 9. Galway, Ireland
A popular home base for day trips to the Aran Islands or the Cliffs of Moher, Galway is a worthy destination in its own right. The bustling university town in Western Ireland blends the historic—you'll see remnants of medieval stone walls weaving through downtown—with the contemporary, and its thriving art and music communities earned the city the title of European Capital of Culture in 2020. Its vibrant food scene spans from pubs to Michelin-starred restaurants, with plenty of fresh seafood thanks to the city's location between the River Corrib and Galway Bay, and its wide range of lodging options includes cozy B&Bs and the avant-garde g Hotel and Spa.
8. Reykjavik, Iceland
What is there to say about Reykjavik that hasn't been splashed across your Instagram feed in recent years? While the ultra-cheap flights might be a thing of the past, there's still plenty to see and experience in the Icelandic capital, including the otherworldly lagoons, hot springs, and active volcanoes right in the city's backyard. Airbnb is often the best choice for lodging, but venture east of the city to the 5 Million Star Hotel (known as The Bubble Hotel for its transparent bubble rooms) for an experience you won't find elsewhere. The toughest decision is when to visit. You'll find the best weather (and 21 hours of sunlight) from June to August, but peak season for the magical Northern Lights is from September through March.
7. Cambridge, United Kingdom
A city that seems locked in time thanks to the architecture of the world-famous university at its heart, Cambridge offers an idyllic setting with its cobblestone streets, green spaces, and magnificent buildings. Pop into one of the city's pubs (there are more than 100 to choose from) to pull a pint, or tuck into the "world's stickiest" Chelsea buns at Fitzbillies. King's College Chapel, the most recognizable building in town, puts on a show as a stunning example of Gothic architecture, as do The Backs, the postcard-perfect gardens found behind Cambridge's colleges.
6. Bruges, Belgium
Close your eyes and picture a quaint European city, and Bruges just might be what comes to mind. One of the most famous and well-preserved cities on the continent, Bruges exudes charm from every cobblestone and canal. The Belfry of Bruges is hard to miss, towering 272 feet over the market square, but be warned that it's a cramped 366 steps to the top if you choose to enjoy the view. For a more leisurely way to take in the sites, hit the water with a canal tour before sampling the wares at one of the city's excellent breweries.
5. Dubrovnik, Croatia
Dubrovnik saw a massive spike in tourism after being featured as the filming location for King's Landing in Game of Thrones, and while you won't find any mad kings (or queens) here in real life, the beauty of this city at the edge of the Adriatic is very real. Wander the limestone streets and walk along the ancient city walls, or take a short ferry ride to the island of Lokrum. Here, you can hike through the botanical garden, catch a glimpse of the wild peacocks, and climb to the top of an abandoned 11th-century monastery for stunning panoramic views.
4. Siena, Italy
Traveler readers know better than to overlook the Tuscan city of Siena. All roads lead, quite literally, to the Piazza del Campo, built at the intersection of three main roads, and the square has served as the city's social center for centuries. Just up the hill, admire the intricate marble mosaic floor of Il Duomo, one of the most ornate churches in Europe. Siena is known for its Gothic architecture, vibrant streets, and some of the best wines in Italy. Order a bottle of local wine with a plate of pici cacio e pepe at Antica Trattoria Papei, and don't leave town without sampling ricciarelli, an almond cookie originating in Siena.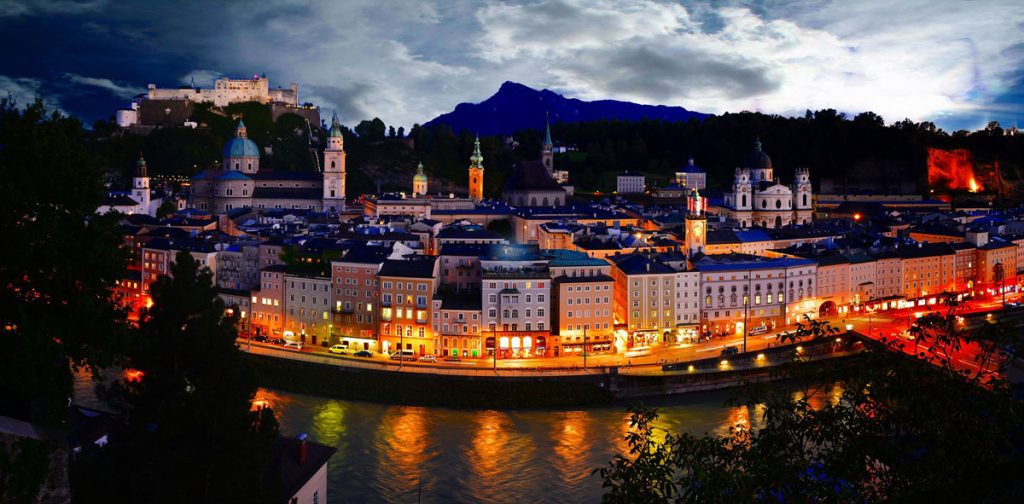 3. Salzburg, Austria
Classic Salzburg, the birthplace of Mozart, sits divided by the Salzach River: Its pedestrian Old City lines the left bank, and the (slightly) newer side is on the right. To drink like a local, head to Bräustübl zu Mülln, Austria's largest beer hall, where beer is drawn directly from wooden barrels and can be enjoyed alongside traditional and regional specialties from the Schmankerlgang, an Old World food court of sorts. For a hotel stay involving gingerbread cookies, falling snow, and the fluffiest beds, look no further than Hotel Goldener Hirsch.
2. San Sebastián, Spain
San Sebastián has everything you could want from a seaside resort town—especially if you arrive hungry. Pintxo (or "small snack") bar hopping is commonplace in Basque country, and you'll find no shortage of options in Parte Vieja, the heart of the city. During the day, head to Playa de la Concha to lounge on the beach or take in surfer culture in Gros. A favorite vacation spot of Queen Maria Cristina in the late 1800s, San Sebastián has retained much of its splendor, which you'll find in the breathtaking views from the top of Monte Igueldo.
1. San Miguel de Allende, Mexico
Four hours northwest of Mexico City is the jewel of San Miguel de Allende. A hub for expat artists, this highland city is known for its Spanish Colonial architecture and colorful facades. You could spend hours browsing the galleries and pop-up shops at Fábrica La Aurora, a former textile factory that is now home to local artisans. The Rosewood San Miguel de Allende is a hidden oasis in the heart of the city, with grand rooms featuring hand-carved furnishings and 360-degree views of the skyline from the rooftop tapas bar. For dinner, book the chef's table at Aperi for one of the best dining experiences in the city, full of fresh flavors from the region.
Best Big Cities
Your favorite big international cities include destinations beloved for food, wine, architecture, and art. Some are classic travel spots that many have visited multiple times, while others are slightly less-touristed, but all are equally deserving of your attention.
10. Seoul, South Korea
A modern city with pockets of serene palaces and temples, Seoul is home to some of the most beautiful places in South Korea. At Gyeongbokgung Palace, the Gyeonghoeru pavilion remains almost exactly as it was when it was built back in 1395, while many of the traditional buildings at Bukchon Hanok Village now host tea houses and galleries. The city is also a shopper's paradise, whether you're stocking up on Korean beauty products or high-street fashion. When it comes to lodging, check in to the Park Hyatt Seoul for upscale convenience or La Casa Hotel for a boutique alternative.
9. Bangkok
Consistently ranked as one of the most-visited cities in the world, Bangkok has a multifaceted identity that blends history, culture, street style, and luxury like nowhere else. Take in its old-charm architecture in Chinatown or enjoy the view from the top of Wat Arun, one of the few temples in Thailand you can climb. Be sure to have a game plan when it comes to dining—the city has some fantastic street food stalls as well as modern and refined restaurants with opulent dining rooms. The capital's wide-ranging art scene, from a complex of perfectly preserved teak houses to the sprawling Bangkok National Museum, offers a chance to learn about Thai culture—and escape the sweltering heat.
8. Porto, Portugal
Porto, sometimes called Oporto, is a known destination for wine connoisseurs, but there's much more to this seaside city than its sweet port wine. The modern and traditional meet in Portugal's most creative city, where chefs, artists, and designers are bringing a new spirit to the its old-world appeal. Sites like the Igreja de São Francisco, an opulent display of Gothic architecture, are woven with displays of public art. There's a similar blend of the modern and traditional at Casa de Chá da Boa Nova, Porto's first Michelin-starred restaurant, where sea urchin crème brûlée is served with floor-to-ceiling ocean views in a building designed by Pritzker Prize–winning architect Álvaro Siza Vieira.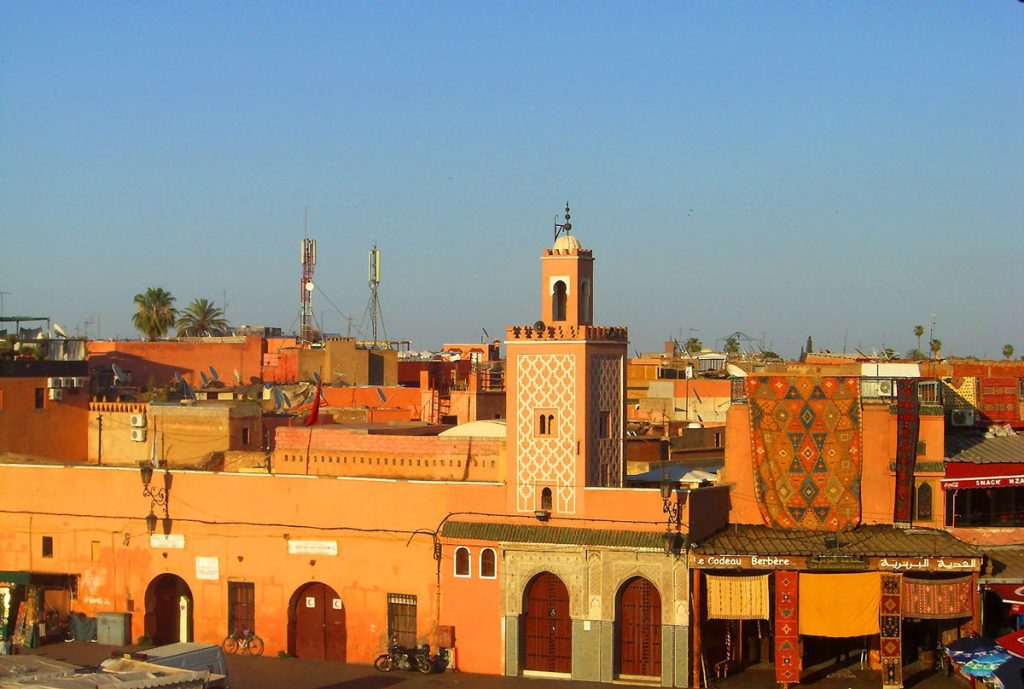 7. Marrakech, Morocco
The former imperial city of Marrakech is an experience for the senses. In the medina's densely packed maze of alleyways, you'll find spice markets, food stalls, and all sorts of vendors peddling their wares. Spend an afternoon in Sidi Ghanem, an industrial quarter lined with shops and workshops for artists and designers. While the city has long been known as a creative oasis for Europeans, it has more recently become a hub for Africa's diasporic art world. Start with the Museum of Contemporary African Art Al Maaden before making your way to Comptoir des Mines, an experimental gallery and residency for artists in the region.
6. Mérida, Mexico
The streets of Mérida are bursting with the colorful facades of Spanish colonial architecture, but the capital of Mexico's Yucatan state is also steeped in Mayan history. Centrally located on the Yucatan Peninsula, the city is an easy day trip to UNESCO World Heritage sites, such as the ancient cities of Uxmal and Chichen Itza, and the beaches on the Gulf shore in Progreso. Locals recommend visiting Fundación de Artistas, a nonprofit featuring art exhibits in a 19th-century home; Gran Museo del Mundo Maya, a modern cultural museum; and the traditional Yucatecan food at the super casual Manjar Blanco.
5. Istanbul
Trite but true: Istanbul is the city where east meets west. It would take several visits to see it all in this sprawling city, but the opulent ​​Çırağan Palace Kempinski Istanbul is an excellent choice for your home base with its ornately carved arches and an infinity pool overlooking the Bosphorus Strait. The Seraglio, formally known as Topkapı Palace, is top of the must-do list, as is the Grand Bazaar, one of the oldest and largest covered markets in the world. Spend a day making your stomach very happy with a walking food tour, sampling kebabs, menemen, fresh figs, and rainbow-colored Turkish delight.
4. Singapore
We named Singapore one of the best places to visit in 2019 and Traveler readers agreed. Thanks to the direct flight from New York to Singapore (and the lure of Crazy Rich Asians), this bustling city-state is way more than a stopover. Singapore has a growing contemporary art scene, a new hotel seemingly every eight minutes, and a commitment to start-ups and innovation (just see the Supertree Grove, above). All of this is to say, if you visited once before, you may not even recognize it now. Want to relax after a day of exploring? Choose from 1,000 types of gin at Atlas bar, or check into Marina Bay Sands so you have access to that top-of-the-world infinity pool you've heard so much about. Come evening, dig into the city's hawker culture—you can do a multi-country food crawl without ever leaving the hawker center.
3. Kyoto, Japan
You think you know Kyoto—after all, how much can change in an imperial capital, where you can visit 10th-century temples and pass young geishas in the street? Though it's still one of the most well-preserved cities in Japan, Kyoto has also been reborn following a 2011 earthquake. "Many artists moved to Kyoto, bringing a new energy," says Lucille Reyboz, cofounder of the Kyotographie photography festival; now the city's leafy, machiya-lined streets are draws for their specialty crafts shops and chic concept stores. There's a thriving gin scene along with the sake scene, and, yes, about 100 Michelin-starred restaurants still. For an authentic meal without Michelin prices, try 200-year-old ryokan Kinmata.
2. Osaka, Japan
​​Japan's second-largest city is often overshadowed by Tokyo and Kyoto, but there are plenty of reasons it's become a destination in its own right. For starters, it's one of the best food cities in all of Japan, thanks to must-eat regional specialities such as takoyaki (battered, fried octopus balls) and okonomiyaki (grilled savory pancakes with a variety of additions), and its baseball culture rivals that of New York or Boston, with similarly devoted legions of fans. Don't miss Osaka Castle, where the eighth-floor outdoor deck provides unparalleled views.
1. Tokyo
A regular on our best cities list, Tokyo continues to thrill with its contradictions: ultra-modern, neon skyscrapers and tranquil temples, unmatchable street style and centuries-old etiquette. As we've said before, it's like a fever dream you don't want to wake up from. This Japanese capital has more Michelin stars than any other place on earth, and is—no surprise—one of the world's best food destinations. For just a taste of what the city can offer, pull up a stool and dig deep into a bowl of inventive ramen at Kikanbo, or sample rare Japanese whiskey at Bar Ben Fiddich. Or simply let us plan your first trip for you.