Places to Visit this December
December is the holiday season, and there are plenty of places you can visit to slough off the stress of the year and immerse yourself in feel-good festivities. This includes the Globe Aware location of Puerto Rico.
---
Best Places to Travel in December
Destinations to consider for this winter, or to be bookmarked for next year.
BY MARK ELLWOOD
October 30, 2020
CONDÉ NAST TRAVELER
December is the holiday season, and there are plenty of places you can visit to slough off the stress of the year and immerse yourself in feel-good festivities. If frosted trees and mulled wine leave you cold, there are several warm-weather getaways we'd suggest, including Caribbean nations reopening after closing their borders for much of 2020.
If you're staying domestic, check entry requirements at each state you're visiting—and what your home state guidelines are when you return. If you're comfortable traveling overseas, make sure to check the CDC guidelines on your destination. Remember, as well, to update your travel insurance, ensuring that the coverage you have will apply during the pandemic, whether it's a standalone policy or insurance that's bundled with one of many travel-focused credit cards. And if you're not quite ready to travel yet, bookmark this list for a potential getaway next year.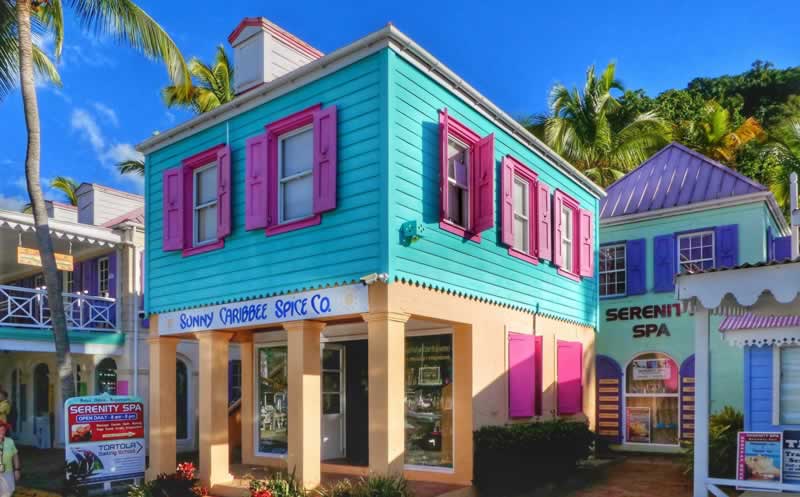 The British Virgin Islands
Three years ago, much of the BVI was devastated by the arrival of Hurricane Irma, the first of two category 5 hurricanes to tear through the Leeward Islands that fall. No wonder, then, that it took more than two years for many of the resorts to rebuild—only to find themselves stymied by pandemic-related border closures. On December 1, though, the country reopens to foreign visitors again, following protocols that the government is still workshopping at the time of writing (check for updates here). Once there, you'll be able to indulge at one of the ultra-luxury resorts, many of which sit on their own private islands. Richard Branson's Necker Island is arguably the most famous, freshly reconstructed with an emphasis on sustainability. New wind turbines join the existing solar farm so that the resort runs on 90 percent renewable energy. Even the staff uniforms are made from recycled plastic. It's also available now on a non-exclusive basis, for groups renting eight or more rooms; before it required a total buyout. Traveling solo or in a couple? Consider booking an individual room at Guana, the 850-acre island close to Tortola, instead.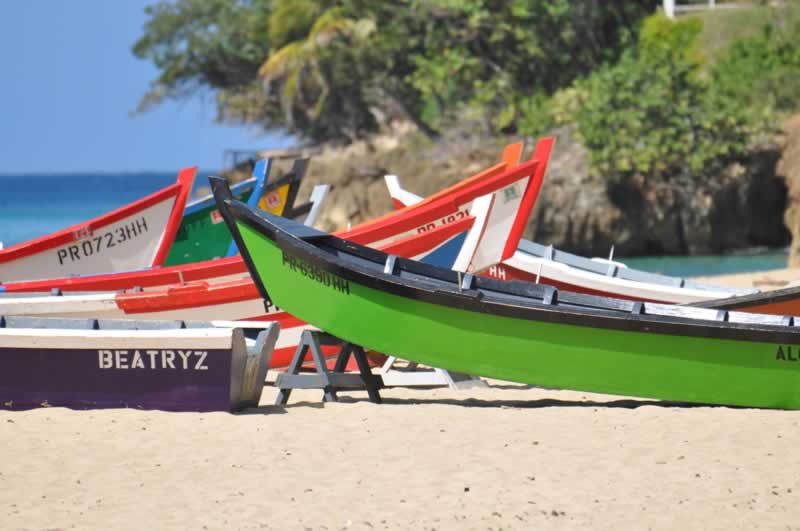 Puerto Rico
Locals claim that this Caribbean island has the longest holiday season in the world, lasting a full two months. Christmas celebrations kick off the moment Thanksgiving has wrapped and continue well into January, usually capped by the San Sebastian Street Festival. But since there's no visa required, no currency difference, or even roaming charges, why not move here and work remotely for a stint? On weekends, you'll be able to explore some of the island's al fresco spaces, from the El Yunque National Forest (now accessible via reservation, to prevent overcrowding) to ToroVerde Adventure Park. Hop on a 30-minute ferry from the east coast town of Ceiba to Vieques, where you can plunge into the bioluminescent bay or sunbathe on black sand at Playa Negrita. However long the stay, all visitors must follow COVID-19 safety protocols, as mandated by the local tourism authority: requirements are outlined here.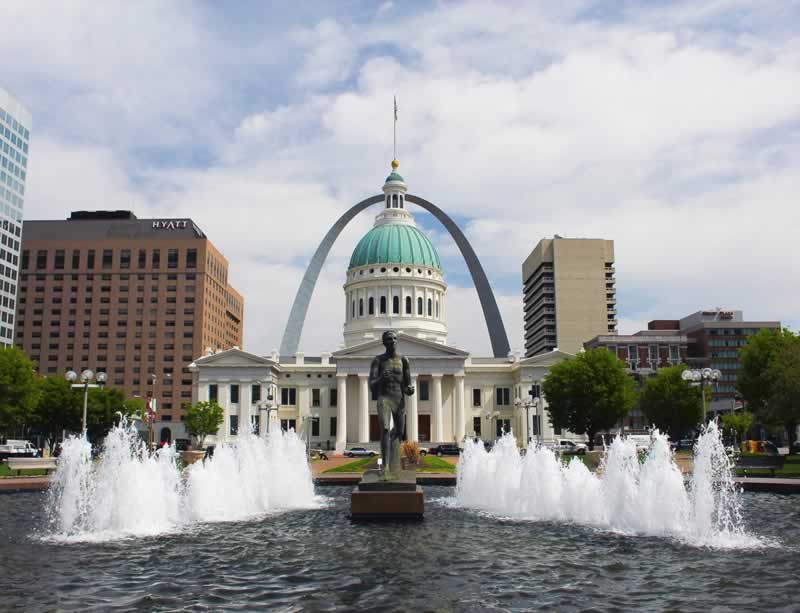 St Louis, Missouri
St. Louis has embraced its role as one of America's yuletide capitals ever since it was serenaded by Judy Garland at the end of Meet Me in St. Louis more than 75 years ago. The Polar Express­-themed train ride at Union Station will feature a visit with Santa this year, although the trains will remain stationary in 2020 to help maintain social distancing; if you go, book a spot at one of six pancake breakfasts with Santa this December. The $187 million makeover of the grand terminal has seen the waiting room and its surroundings reborn as an upscale hotel from Curio Collection by Hilton. Meanwhile, a historically protected section at the back has been repurposed as a family entertainment complex, complete with the city's first big wheel (take a turn for a great view of the Arch on the horizon). Don't miss the St. Louis Aquarium, either, and its main draw, Lord Stanley, an incredibly rare, naturally blue lobster rescued from the boiling pot to live here as unofficial mascot.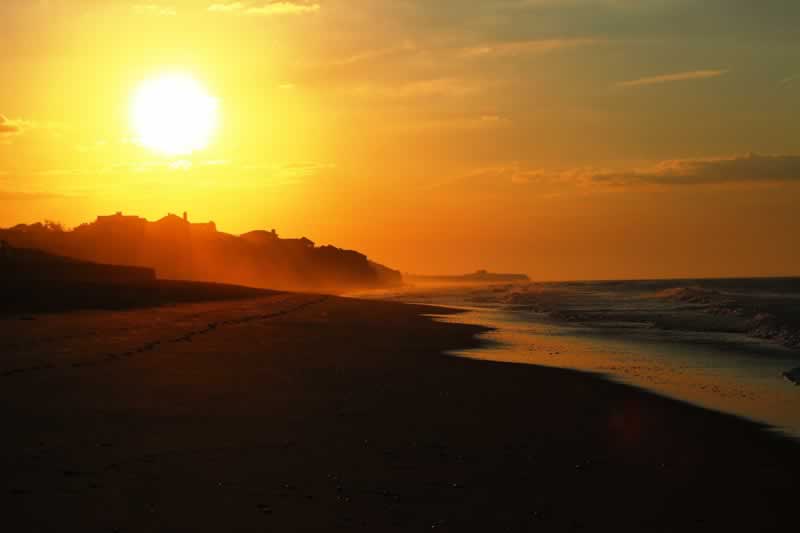 The Hamptons, New York
Forget summer—that's amateur hour in the Hamptons. Insiders head to the tip of Long Island off season, when it's quieter, calmer, and frankly, far more glamorous. In winter, most parking permits at the beaches are effectively suspended, so you can explore the coastline freely. Dress warmly and wander the deserted Georgica Beach in East Hampton or Southampton's Coopers Beach, where the dunes are fringed by grand old mansions. It's a smart time to go surfing if you can stomach the cold, too; conditions are often more consistent on good days, even if those are less frequent than at peak season. Montauk, of course, is the surfer HQ and the opportunity to surf Point Break at Montauk Point is a winter-only bonus, as it's reserved for fishing much of the year. Go wine-tasting at the Wölffer Estate Vineyard; it's renowned for rosé but also makes some hearty reds, ideal for chilly winter evenings. Among the hotels that remain open year-round, the pick of them is undoubtedly Gurney's Montauk, which offers heated igloos for up to four people in exchange for a $25 donation per head to local charities. New York's Executive Order 205 mandates 14-day quarantine for arrivals from a rolling list of states with high rates of COVID-19 transmission. It is regularly updated here.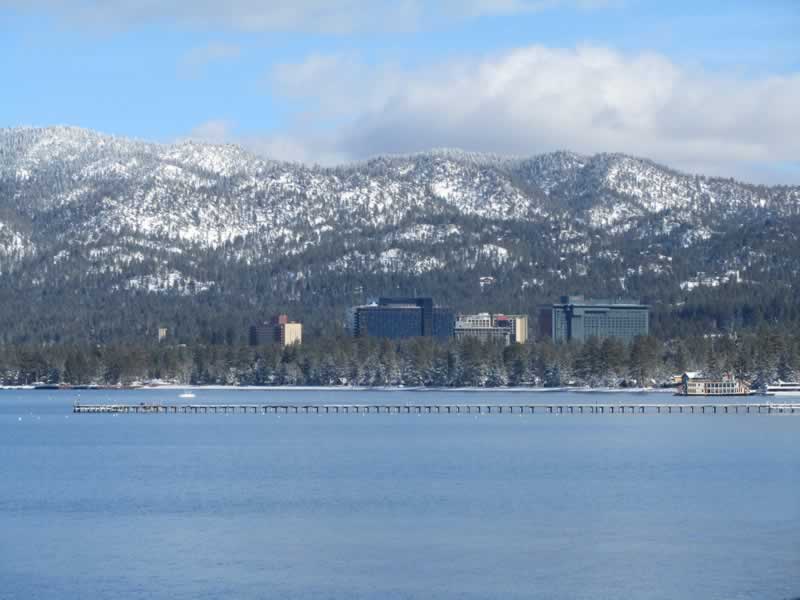 South Lake Tahoe, California
After carefully adjusting activities to allow for social distancing, resorts are beginning another season in late November. North Lake Tahoe is charming, if a little sleepy, but the southern rim of the lake is livelier and more energetic. It's equal parts après-ski and mountain runs—all of them operating in safe ways, thanks to the careful efforts of local authorities, outlined here. Tube Tahoe is a new asset this season, focusing on family-friendly runs from Tahoe Paradise Golf Course. For grown-ups, there's also an ice skating rink at the Edgewood Tahoe Resort, complete with a mobile Veuve Clicquot bar to toast the season after you kick off your skates. Edgewood's an ideal base for overnighting, too, as it's close to Heavenly Mountain, one of the best ski complexes, with almost 100 runs across four base facilities. The 235-acre, 154-room resort sits right on the waterfront; get up early, and take a brisk morning stroll along the area's only private beach.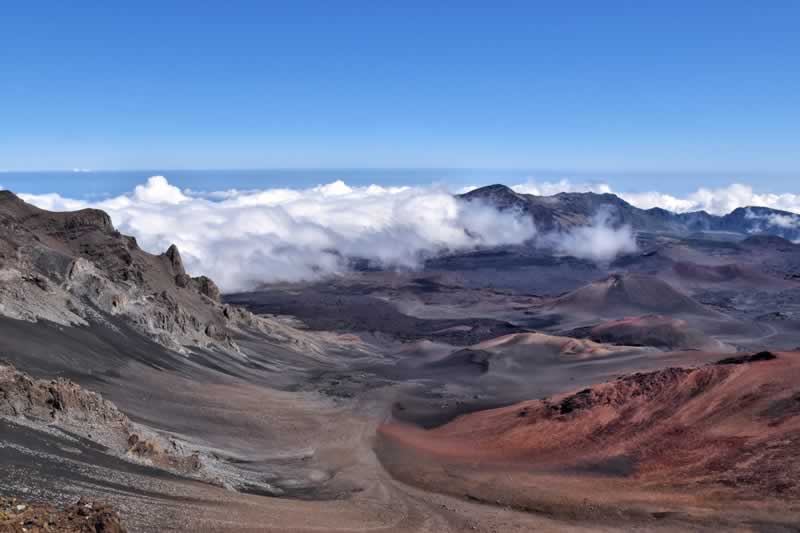 Maui, Hawaii
Hawaii acted swiftly in the early days of the pandemic, aiming to tamp down its case levels by enacting a stringent 14-day quarantine on any visitors to the island, whether American or international. After careful consideration, it has lifted that regulation, albeit with testing protocols in place (find the latest requirements here). Just in time, too, as whale-watching season kicks off in December. By one estimate, two thirds of the North Pacific humpback population will be on the move, and there's nowhere better to glimpse them than the shallow 'Au'au Channel between Maui, Molokai, and Lanai. Hawaii's outdoorsy appeal is only re-emphasized in the pandemic era, with the chance to take bracing hikes—the Pipiwai Trail is a four-mile long cardio workout—as well as explore places like Hamoa Beach on the east coast, which is a family-friendly place to swim. The best overnighting option, of course, is the number one resort in Hawaii per this year's Readers' Choice Awards: the Andaz Maui at Wailea Resort, set on 15 waterfront acres with direct access to Mokapu Beach.
Curaçao
Curaçao has allowed Americans to visit for some time, but there's been a mandatory 14-day quarantine on arrival. That changes in December, when Tri-State residents (New Jersey, New York, Connecticut) can skip that process by providing a negative PCR test taken within 72 hours of traveling. In response, flights are restarting from the area: United's first direct from Newark on December 7, and JetBlue out of JFK two days later. A rugged, outdoorsy island, Curaçao is set up for social distancing, with plenty of options for bikers or hikers to choose from. (Head up to the peak of Mount Christoffel for a view of Venezuela on a clear day.) There are beaches, too—this is the Caribbean, after all—most of them cove-like and tucked away. Ditch a resort and follow the local habit of camping on the uninhabited island of Klein Curaçao, just eight miles off the main island's southeast coast. A short boat ride away, you can pitch a tent on the beach or string a hammock between the trees; even better, the snorkel and scuba diving is top tier with its sparkling coral and underwater caves.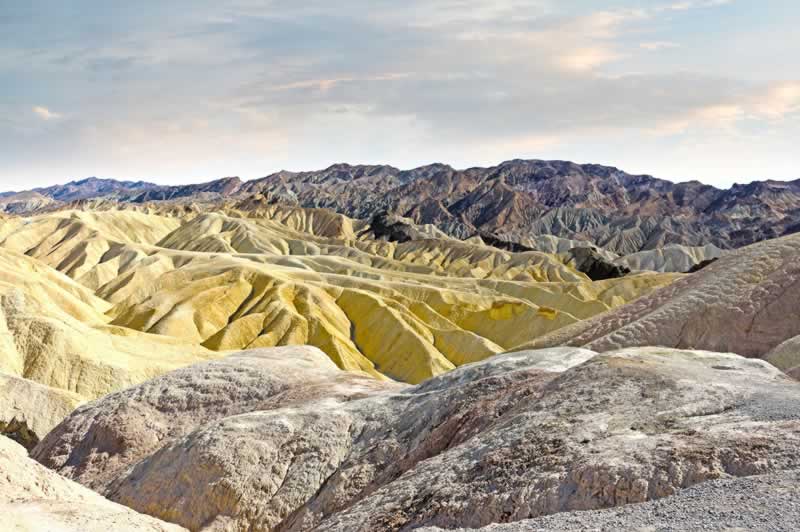 Death Valley, California
There are only eight Gold Tier International Dark Sky Parks in America, denoting a location so free of light pollution that the Milky Way is visible with the naked eye. One of them is Death Valley, where the dry air and isolation make it seem like the universe is right on your doorstep. Stargazing isn't the only after-dark activity here, either: Take a moonlit horse ride, or dip in one of the pools filled by natural springs that keep the water at a balmy 84.5 degrees, even on a crisp winter night. You'll find those pools at the Oasis at Death Valley, a sprawling, multi-site resort built here in the 1920s and once popular with Golden Age A-listers like Clark Gable. It underwent a $100 million dollar renovation barely a year ago that upgraded its room amenities significantly. For families, the rooms that open directly onto the outdoors at The Ranch at Death Valley are particularly appealing. At the time of writing, there are no regulations restricting out-of-state visitors, but always check the quarantine mandates for when you arrive back in your home state. Though it's located in California, the best access point by plane is Las Vegas, a two-hour drive away.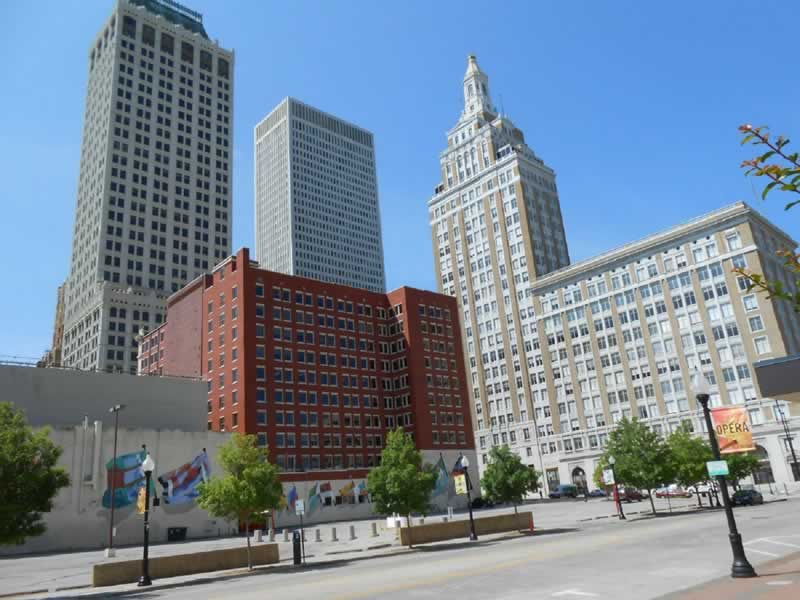 Tulsa, Oklahoma
There's a newfound energy in Oklahoma's second largest city—and one that doesn't rely on oil. Recent additions include a neon sign park, nodding to its place on the iconic Route 66 (the longest drivable stretch slices right past Tulsa), as well as upgraded dining, including a 10-course tasting menu at FarmBar, the restaurant offshoot of a local farm and dairy. For the holidays, head to the Winter Wonderland at Tulsa's fun park, Gathering Place, masterminded by some erstwhile Disney Imagineers. Oklahoma did not issue comprehensive pandemic-related guidelines, but Tulsa's metropolitan authority has mandated mask-wearing and social distancing; read the full Tulsa Safely protocols here. Tulsa is keen to turn one-time visitors into long-term locals, so if you're curious to make it a permanent home after a trip, check out Tulsa Remote, a program that incentivizes at-home workers to move here with a $10,000 grant.