Category: Volunteer vacations
The Coronavirus's Expected Impact on Global Tourism
admin
Monday, 17 February 2020 11:09
What impact will the coronavirus have on tourism in 2020? Some predict the effects will be felt globally, into 2021 with much of the impact on China and Southeast Asia.
---

The Coronavirus's Effect on Tourism Will Carry Into 2021, Experts Say And it won't just affect China, either.
By Nikki Ekstein
February 13, 2020
Blookberg
Coronavirus May Affect Tourism Into 2021
Earlier this week, even as infections of the novel coronavirus seemed to be slowing, the effects of the epidemic on the global tourism industry were accelerating rapidly.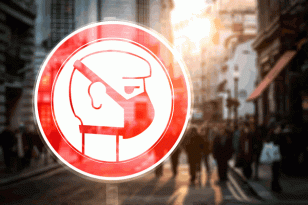 The impact of the pneumonia-like disease caused by the virus, called Covid-19, is already being felt across the Asian continent, where leisure and business travel contributed $884 billion to gross domestic product in 2017, the most recent year for which data has been compiled by the World Travel and Tourism Council. (Projections for 2018 are about $1 trillion.) For China alone, inbound tourism brought in $127.3 billion in 2019, according to the country's tourism bureau.
But as diagnoses tick upward again, travel agents, operators, and hoteliers are bracing for at least months, if not a full year, of economic disruption from the outbreak, with long-term effects that may ripple well into 2021.
"The numbers of trip cancellations—not just to China but to the entire continent of Asia—is growing every day," says Jack Ezon, founder and managing partner of luxury travel agency Embark Beyond. "People are put off. Sadly, a lot of them are just saying, 'I don't know if I want to go anywhere right now.' Or, in many cases, 'I'll just go next year.' "
So far, almost 75% of his travelers have canceled their February and March departures to Southeast Asian countries, which the U.S. Centers for Disease Control and Prevention still considers to have a lower, level one risk for coronavirus. "They're worried about being anywhere close to the outbreak," he says, "or of getting stuck with canceled flights if other hubs become infected." A full 100% of the honeymoons his agency had booked to the region have been canceled and rebooked for alternate destinations including the Maldives, Southern Africa, and Australia.
Hilton Chief Executive Officer Chris Nassetta told investors on Feb. 11 that he expects the impact of the new coronavirus to last anywhere from six to 12 months: "Three to six months of escalation and impact from the outbreak, and another three to six on recovery," he said. He estimated the cost to his company could be from $25 million to $50 million.
Why so long?
Weather, Weather, Weather
When it comes to leisure travel, the biggest question usually revolves around location, location, location. Once that's been decided, weather dictates all. "North Asia you can do year-round, but Southeast Asia is much more challenging," says Catherine Heald, co-founder and CEO of the Asia-focused travel specialist Remote Lands. "Thanks to monsoons and very hot temperatures in most of that region," which last roughly March through September, "people aren't looking seriously at rebooking until the fall," she says.
For families, school schedules can complicate plans. "We had one family looking at traveling over spring break, and they won't have that same window of time until next year's spring break," she says. "They're rebooking for 2021." The same logic applies for those who specifically wanted to see cherry blossoms in Japan or flowers blooming alongside treks in Nepal—common reasons to plan a spring trip.
Heald's clients are among the most likely to help the industry rebound. So far her company has seen fewer cancellations than have her competitors because of the way she targets leisure and high-spending travelers. An average trip with Remote Lands costs $1,500 per day for two people, which makes her a purveyor of bucket-list vacations—trips that people are desperately hoping to realize.
"People spend a lot of time and money planning these trips," she says. "They want to make it happen." Her workaround so far has been to simply reroute airfares through unaffected hubs, replacing routes through Hong Kong or Shanghai with connections in Tokyo, Seoul, or Dubai. The cost, she says, can range depending on availability of fares and type of tickets booked. "On a scale from 1 to 10, the disruption to our business has been about a 2 or 3," Heald says, explaining that travelers' willingness to postpone, rather than cancel, keeps her balance sheets mostly intact.
China vs. the Rest of the Continent
The spa treatment room at Anantara Quy Nhon Villas in Vietnam.Source: Anantara Quy Nhon Villas
Business in China was already low this year because of negative press about trade wars. Heald says only 3 out of 400 trips she booked last year were China-only. Ezon agrees: "China was a little soft this year for leisure anyway, and Hong Kong was a mess from July" and the ongoing protests there.
The broader Southeast Asia region had been benefiting from the overflow, but that momentum is on hold. "People are canceling Sri Lanka and India just because it's part of Asia," Ezon says. "There haven't even really been cases there, but so much is unknown that people are just staying away." (Sri Lanka has reported one case of someone infected with the new coronavirus and India has reported three so far, according to Bloomberg's coronavirus tracker.)
Hotels understand travelers' fears, nonsensical as they may seem. Many have extended gracious policies allowing people to change their plans throughout the Asia-Pacific region at no cost, as long as they rebook before the 2020 festive season. Like Heald and her fellow travel specialists, many hotels are hoping to best retain their 2020 revenues and mitigate outright cancellations.
That's less of an option for operators such as Guy Rubin, founder of Imperial Tours, whose entire business is based on luxury trips to the Chinese mainland. "Obviously, we have had cancellations and postponements for January, February, and March," he says. But even travelers with itineraries for October have been inquiring about cancellations.
Others are in a holding pattern, waiting to see if the current strategy of quarantining people to contain the virus works. "If the containment strategy works, then I imagine people will be traveling in China again by summer," Rubin says. "If it does not work, then I imagine it will take a year for people to regain trust in China."
Recent History
Guangzhou Flight Arrives In Perth As Australia Issues Entry Restrictions On Foreign Nationals
Passengers from China Southern Airlines Flight CZ319 arrive at Australia's Perth International Airport in February.Photographer: Paul Kane/Getty Images AsiaPac
Severe acute respiratory system (SARS) is one example the industry is studying for guidance. It took WHO roughly four months from the moment it announced a global alert about SARS until it said the disease was contained, and then an additional five months for the organization to wrap up its efforts to tally new cases. According to aviation analysts at AirInsight, the SARS outbreak cost airlines $10 billion, and that was at a time when global business was less developed.
If it similarly takes nine months for the Covid-19 outbreak to pivot into "recovery" status, which is consistent with the industry outlooks cited here, aviation will take a bigger hit. And it will take longer still for hotels and destinations to fully return to tourism levels before the disease's spread.
"Think about Fukushima," Heald says, referring to the 2011 nuclear disaster at Japan's Fukushima Dai-ichi nuclear plant. "People didn't regain trust or interest in travel to Japan for years." The flip side is that when they did, she says, there was such pent-up demand that it led to a boom in tourism: Overseas arrivals rose from 13.4 million in 2014 to 31.2 million in 2018. After many years of reassuring travelers they didn't need to worry about radiation exposure, Japan suddenly became the fastest-growing destination in the world.
Ezon agrees this tide will ebb and flow. "If SARS was bad, this will be worse," he says. "But remember Ebola? It's still in Africa, and safari bookings are stable. Remember chikungunya? Once the news cycle moves on," he says, "people will forget. Just like everything else, it'll bounce back."

Finding Meaningful Travel Pursuits Through Volunteer Vacations
admin
Friday, 24 January 2020 11:27
Travel is a way of life for many young people, including many Canadians. However, finding the ideal, unique and life-changing destination and adventure is difficult. Instead of lounging on a beach, drinking to excess and being herded about with hundreds of other tourists, the goal, for many, is to take the road less traveled and experience other countries and societies while immersed in local communities.
---
CANADIANS SWAP "FLY AND FRY" VACATIONS FOR MEANINGFUL TRAVEL PURSUITS
By Michele Sponagle
January 22, 2020
Source: YouAreUNLTD Magazine
Many Canadians in their teens and 20s travel as a rite of passage between finishing school and getting serious about career, family or both. Later in life, the motivation changes. Having been there and done that, mature globetrotters are moved to explore by a bigger purpose, whether it's to learn, to volunteer or to pursue newfound passions.
For Anita Draycott, 68, from Stouffville, ON, travel means hitting the links: "I took up golf late in life and have been addicted to the game now for about 25 years." She's turned her passion into a pursuit and is now a professional golf writer who has played more than 500 courses on six continents.
Because the season is short in Canada, she and her husband, William, bought a timeshare in Puerto Vallarta, Mexico, 12 years ago. "Our one week in the sun has morphed into three months every year," says Draycott.
She still travels internationally to feed her wanderlust. "I love to experience new places, customs, cuisine, etc.," she says. "You could say I am addicted to travel and get itchy feet if I don't have an upcoming trip in my calendar. I really believe that one learns a great deal by travelling – about other people, places and yourself."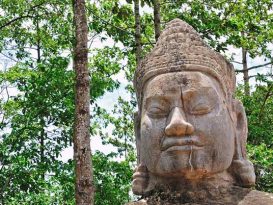 The travel boom
Draycott is part of a demographic now dominating travel. According to data from the Canadian Tourism Research Institute, travellers aged 55 and older are filling planes and hotels more than any other age group. They take an estimated 2.3 million trips within a five-year period and spend more than $35 billion annually.
And to boot, travel is good for you. According to a joint study from the Global Commission on Aging and Transamerica Center for Retirement Studies, in partnership with the U.S. Travel Association, travelling keeps you healthier. Women who vacation at least twice a year have a significantly lower risk of coronary disease and heart attack compared to those who take a vacation only once every six years or more. Men who skip an annual holiday have a 20 percent higher risk of death and 30 percent more heart disease.
Heading to a new destination also lessens stress, increases creativity, lowers the risk of depression, and boosts happiness and life satisfaction, according to recent research. The Global Coalition on Aging also did a deep dive on the subject in a white paper meta-analysis titled Destination Healthy Aging: The Physical, Cognitive and Social Benefits of Travel. It found that travel is closely tied to successful aging. Its benefits are linked to being physically active, reducing stress, meeting new people and engaging in meaningful social interactions.
As Dr. Paul Nussbaum, president and founder of the Brain Health Center, Inc. in Pittsburgh, PA, notes: "Because it challenges the brain with new and different experiences and environments, travel is an important behaviour that promotes brain health and builds brain resilience across the lifespan."
Post-retirement, Jennifer Budd was able to combine her love of felting and travel with a visit to the Shetland Islands.
That's true for Paris, ON resident Jennifer Budd, who retired in 2016 after 35 years working in healthcare. For the 58-year-old, being able to travel more is all about nurturing her creativity. The long-time artist and painter shifted gears in 2008 to make colourful works of art using felt. Her passion for the technique opened the door to unique opportunities when she started selling her work through her company, Woolscapes.
Recently, she was invited to teach felting to women raising sheep in Fetlar, one of the Shetland Islands, off the coast of Scotland. "It was an incredible experience," says Budd. "As an artist, it was inspiring to see landscapes just waiting to be created in felt."
Now, Budd seeks out other felters wherever she goes. "It's a wonderful starting point for meeting locals who share my interest in fabric art." Next year, she plans to go to Australia and New Zealand, destinations well known for their wealth of sheep and wool.
Hand in hand, travel and creativity are the perfect combination, promoting wellness for the mind and body.
For more, check out this cool infographic on 10 way travels can improve your health and happiness, courtesy of Bookmundi.
Route to Healthy Aging
Along with creating great memories, travel can do wonders for your overall well-being and quality of life.
The Framingham Study, which has continued to be updated since it began in 1948, showed that women who went on holiday every six years or less had significantly more risk of developing a heart attack or coronary death, compared to those that vacationed at least twice a year.
One study found that women who do not take vacations are twice as likely to develop depression as those who choose to pack their bags and head out of town.
The Mayo Clinic cited a reduction in stress as a good reason to travel since it helps reduce the chances of developing a wide range of maladies, from headaches to irritable bowel syndrome.
There's no need to go on a long vacation. With breaks of just a day or two, 89 percent of respondents to one survey said they were able to leave stress behind.
Being more active while exploring is key to health. According to a 2012 study published by The Lancet, for people over 40, eliminating physical inactivity can result in an increase in life expectancy roughly equal to that achieved by eliminating obesity, nearly on par with the impact of eliminating smoking.
Neurogenesis – the creation of new neurons in the brain – is driven, in part, by new experiences, including travel.
Travel Tips
Buy travel insurance if you are going anywhere outside of Canada. Keep in mind that one 24-hour stay in a US hospital costs $20,000 on average. Answer health questions honestly or risk invalidating your insurance.
Be smart with meds. Keep them in the original prescription bottles, and have pharmacy receipts handy should you be questioned by customs agents.
Consider compression wear: Long periods of sitting can cause blood to pool in the veins in the feet and lower legs, leading to localized swelling, tiredness and aches, or in a worst-case scenario, deep vein thrombosis (DVT), a clot that forms in the vein. Compression socks boost circulation, curb swelling and soothe weary limbs.

Traveling abroad for the first time?
admin
Thursday, 09 January 2020 13:29
Traveling to a foreign country for the first time can be both exhilarating and anxiety inducing: have you considered all the required information, devices, social protocols and social etiquette? How about finances, security and insurance? Much to consider. Here are some tips on how best to navigate traveling abroad.
---
10 Things You Need to Know About Traveling Abroad for the First Time
DECEMBER 26, 2019
By Megan Grant
Parade
Remember that one time I went to Paris and brought my blowdryer so that I could look #fabulous while strolling down the Champs-Élysées, but forgot that the outlets are different and I couldn't use it so my hair was a giant ball of frizz for eight days?
Fun times.
There are so many details we forget when traveling abroad—some minor (see: the great hair frizz of 2018) and some much more crucial. If you're planning on boarding a plane and adventuring to a faraway place, here are 10 things you need to keep in mind about traveling abroad.
10 Things to Know About Traveling Abroad
1. Figure Out How You Can Pay for Things Beforehand
"Uh, I'll just swipe my card, yeah?" Maybe. But maybe not. Michael Turtle of Time Travel Turtle tells Parade.com, "When you're in a different country, you may not be able to pay for things in the way that you're used to. I normally always just tap my credit card at home, but there are quite a few countries where you still need to use your PIN, so make sure you remember it if you're planning to use your card. There are some countries (particularly in Scandinavia) that are moving to a cashless economy, so they may have no option but to use a card."
If you plan to use a card, one more word of caution: Fees. Watch out for them. "Your bank may charge quite high fees so look into this in advance and investigate your options," Turtle advises. "You can normally find a credit card offer that will have zero international transaction fees and I would recommend signing up for one of them if you're going to be doing a lot of travel. On the other hand, there are still a lot of countries that mainly use cash—even Japan, despite its very modern reputation—so it's also wise to have a card that will let you make cash withdrawals without a huge fee."
Cash always works too, but again, there's one caveat you have to be careful of, according to Turtle: "Bringing your own country's cash and exchanging it is also a good option, although I rarely do that because you'll always lose a bit of money on the conversion and I prefer not to travel with a lot of money on me."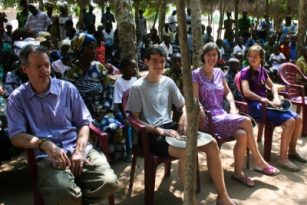 2. Dress Accordingly
You may be a stranger in a completely foreign place, but try not to look like it, okay?
"One of my suggestions would be to try to blend in with the locals. You don't want to stand out too much by looking like a tourist because not only can this be embarrassing but it can set you up as a target for pickpocketing or theft," says travel writer Reannon Muth. So, what should we do to avoid this?
"To blend in, I'd suggest wearing muted colors or dark colors and avoid wearing sneakers (especially white ones!)," she explains. "In the US, people wear sneakers all the time, but in Europe and most of the other countries I've visited (I've been to over 40), people only wear athletic shoes when they're working out. Sneakers are usually a dead giveaway that you're a tourist. I'd also recommend wearing clothing that's somewhat stylish (or at the very least fits well and isn't overly baggy or wrinkled). In the US, a sports hoodie, yoga pants, and flip flops (athletic leisurewear) is perfectly acceptable attire for wandering around town, but I've found that in many other countries, people aren't as casual with their attire."
3. Invest in a Pair of Good Noise-Canceling Headphones
Flights are long. Planes are loud. You won't be able to sleep, read, watch movies, or do anything else with the sound of jet engines numbing your ears. "Good noise-canceling headphones for the flight are a must," says international speaker Adnan Kukic. He recommends the Sony WH1000MX3.
4. Don't Assume People Speak English
This one is tough, I know. What the heck else are you supposed to speak? Before you go to another country, though, you should brush up on the basics, at the very least. Muth explains why:
"It can be rude to just walk up to a sales clerk and start speaking English. Even if you're in a touristy area and are 99.9% positive the person speaks English, it's still polite to greet them in their own language and then ask them if they speak English. At a minimum, you should take the time to learn how to say 'hello,' 'excuse me,' 'please,' and 'thank you.'"
5. Check Your Phone Plan
During my frizz-filled trip to Paris, I made another startling discovery: Apparently, the phone towers in Las Vegas don't reach to France. Who knew?
You might be able to use your phone overseas. You might also be charged an arm and a leg for it. "Most plans will charge exorbitant fees to use your phone overseas," explains Turtle, "although some do have good deals about international roaming, so it's worth investigating whether your provider does. For most people, though, you're not going to want to have long conversations or text message conversations on your phone while you're away."
Thankfully, there are plenty of alternatives for staying in touch with people—when you have WiFi, that is. "I find it's quite easy to avoid doing that if you just make calls with something like Skype or WhatsApp when you have WiFi at your hotel," Turtle says. "The problem is data. We have become so accustomed to using our phone to look at maps, search for public transport timetables, check opening hours, and find reviews of restaurants, that you may be lost (literally) without data on your phone. So, in this case, I recommend buying a local SIM card that has enough data for your stay."
It's always good to err on the side of safety, though. "… you shouldn't assume that you'll always be able to get an internet connection while you're traveling," continues Turtle. "Perhaps the hotel WiFi is dodgy or you can't get a data signal on your phone. I always make sure to download maps for offline viewing on my phone and I screenshot any directions or public transport timetables that I need. I also take photos of signs at train stations or ferry ports that I might need later on. We are so used to knowing that any information we need is right at our fingertips at home, but that's not always the case when we're traveling so it's better to be prepared."
6. Take a Nap ASAP
Jet lag is brutal. Your body has its own internal clock, and when it's disrupted, weird things can happen. According to the Mayo Clinic, it can go beyond sleepiness and even affect your mood and concentration and give you, ahem, stomach issues. No thanks.
Thankfully, there's a little trick. "As soon as you land in your abroad destination, take a nap, even if for just a few hours," advises Kukic. "It helps greatly to adjust to the different time zone."
7. Respect Mother Nature and All Her Creatures
While on an exciting trip, we understandably want to do things we'd never do at home. But there's a reason to pause and think before you take part in typical touristy activities: It might be to the detriment of a living creature.
"Never ride an elephant (or support animal tourism)!" says Dani West, elephant advocate for Free the Oregon Zoo Elephants. "Interested in getting up close and personal with our majestic wildlife? Support and visit sanctuaries around the world … but do your research! Never ride, bathe, or pay to see them in zoos or circuses."
Have all the fun you want on your trip, but still be mindful of how your activities impact others.
8. Remember That You Might Not Be in a Service-Based Country
"… the US is unique in that we're a 'service industry country,'" Muth tells Parade.com. "In nearly every other country I've visited, this isn't true. Americans' version of 'good customer service' doesn't exist. Shopkeepers may not greet you when you walk into a store and waiters might not come and refill your water glass. They aren't being rude; that's just the norm in their countries. You'll often find that you'll have to hunt down a salesperson or waiter in order to purchase something or put in an order."
Muth explains that this extends to ordering food at a restaurant. You might not get as much special attention as you would in the US: "Similarly, when you order in a restaurant, it's customary in most countries that you don't ask for substitutes with your meal. You order what's on the menu and that's it (no 'dressing on the side' requests or 'Can you add almond milk instead of regular milk?'). This really isn't done unless you have an allergy and it's actually considered rude. It's a quick way to earn a reputation for being a 'demanding crazy American.' Obviously, you can ask for substitutes if you really need to. But I'd just try to keep it to a minimum. If you have to change the entire order to fit your tastebuds, you might be better off ordering something else."
And while we're on the topic of food…
9. Be Prepared to Change Your Eating Habits and Meal Schedule
"Eating and drinking can be very different in another country and it's important to be prepared for things to not be the way you would normally expect," says Turtle. "In Spain, for instance, dinner is always eaten very late so you may often not find restaurants open at 6 p.m. or 7 p.m. But I've also been caught out in smaller towns in Europe where they'll stop serving dinner at 9 p.m. In countries like Morocco or Malaysia, you'll rarely find alcohol served with meals for religious reasons, so don't expect you can have a glass of wine with dinner. And in Japan, you may come across the restaurants where you have to order all your courses from a vending machine at the entrance before you sit down."
Tipping also varies from country to country and culture to culture. "In North America, it's expected to leave a considerable tip for every meal, while most places in Europe just expect a small token of a couple of euros, while many Asian countries find a tip to be rude and you shouldn't leave anything," adds Turtle.
10. Stay Aware of How Much Space You're Taking Up
"Unless you grew up in a crowded city like New York, you may not be accustomed to maneuvering through cramped subway cars or crowded marketplaces, but in many other countries, space is more limited than it is in North America and locals are experts at taking up as little space as possible," says Muth.
"This also applies to your voice—talk quietly in public. Although it'll differ depending on where in the world you're traveling to, I find that in most of Europe and many places in Asia, people speak quietly and remain more reserved when talking to strangers," continues Muth. "This is partly cultural but also because people in, say, Tokyo, are used to moving among thousands of people every day and are conscientious about not disturbing people around them by speaking too loudly."
Traveling abroad is exhilarating and eye-opening. Just do your due diligence before you go and always be mindful of your behavior.

Travel inspiration for the new year
admin
Saturday, 04 January 2020 12:25
New year, new travel adventures. Looking for a unique destination and fresh adventure can be a challenge. You can always take a volunteer vacation which will immerse you in a community and culture completely new to you. Or you could travel to a destination you had preconceptions about only to be amazed by discovering an untapped world of wonder. Here are a few suggestions from travel writers that may pique your interest.
---
See Ya There! Here Are 10 Places That Travel Influencers Recommend Visiting in 2020
DECEMBER 17, 2019
By Jessica Sager
Parade
If you made a New Year's resolution to travel more in 2020, get packing! From stateside locales to foreign lands that haven't gotten much tourism yet, we've asked the experts where the best places to travel in 2020 are—and some of these options will surprise you. Whether or not you have a passport or wanderlust beyond our own borders, we've got a place for you.
Here Are 10 Places That Travel Influencers Recommend Visiting in 2020:
Hilton Head Island, South Carolina
The Traveling Newlyweds can't get enough of Hilton Head Island, S.C., whether for a vacation or a staycation. It's just a 45-minute drive from Savannah, Ga., and about two hours from Charleston, but has all the trappings of a tropical getaway—white sand beaches, warm temperatures, 12 miles of breathtaking coastline, 50 miles of scenic trails, 250 restaurants and numerous award-winning resorts. There are a ton of family-owned eateries and businesses and a lot of live music and dining by the water. It's also largely dog-friendly!
Pakistan
Michael Gerber and Lora Pope of Explore With Lora both recommended Pakistan for upcoming adventures thanks to its amazing nature and mountains—and its lack of crowds from other tourists, unlike nearby India and Nepal. You'll need a visa to go, but Pope says it's worth it. "Most people think that Pakistan is an extremely dangerous country that you cannot visit, but this couldn't be further from the truth," she said. "I spent a month there in August and it completely changed my views on the country. The hospitality in Pakistan is world-class. The locals are genuinely so happy to have you there and will go out of their way to make sure you have an amazing time."
Faroe Islands
The Faroe Islands in the North Atlantic is an underrated gem. Dangerous Business travel blogger Amanda Williams notes that while the Faroe Islands aren't nearly as famous as its neighbors Iceland and Norway, its landscapes rivals both of them—without the crowds. "Getting to the Faroes is easier than many people realize (you can catch direct flights from several European cities)," Williams says, "and the infrastructure is on-par with any other destination in Scandinavia. The islands are easy to get around with a rental car, there's tons of great hiking and the nature is pretty mind-blowing."
Newfoundland
Want to go Ireland without actually going across the pond? Try Newfoundland, Kate McCulley of Adventurous Kate recommends, noting that the Canadian province boasts similar craggy cliffs, picturesque seaside villages and friendly locals with lilting accents who tell stories and welcome you as one of your own. "But the best part is that Newfoundland feels a thousand times less tourist-ed than Ireland," she says. "When traveling in Newfoundland, you'll be welcomed warmly by everyone you meet."
In terms of specific activities and excursions, McCulley recommends seafood cooked on the beach in Twillingate, a treasure hunt for art installations during the Bonavista Biennale, and, for the adventurous, she says, "You can become an honorary Newfoundlander by getting "screeched in" in a bizarre province-wide ceremony involving alcohol and kissing a codfish."
Bonus? McCulley adds, "Newfoundland is an Instagram fan's paradise, from the brightly painted homes of Jelly Bean Row in St. John's to the unusual geologic makeup of Gros Morne National Park to the fishing village of Trinity that looks plucked from a storybook."
Thailand
While all of Thailand is lovely, Veronika Primm of Travel Geekery loves one particular island the most: Koh Phangan. "It's a tiny paradise island near Koh Samui, which got famous thanks to its regular Full Moon parties," Primm told us. "The island is so much more than that, though. It's a unique spiritual base for many, with yoga and mindfulness courses and retreats in abundance. It's a place where Thai people still outnumber tourists. It's lush, it's green and has miles of gorgeous beaches." One thing to note, Primm says, is that Koh Phangan isn't accessible by car or plane, so you'll need a ferry to get there—but it's well worth the trip!
Myanmar
Becca Siegel and Dan C. Gold of Half Half Travel told us that Myanmar is the hottest destination for 2020—possibly literally also—for its affordability, safety and natural beauty. "Before going there, travelers should know that some parts of Myanmar get very hot, especially the tourism hot spot of Bagan," the pair told us. "It can feel 100 degrees Fahrenheit most days between 9 and 3 p.m., so all of your sightseeing should be done at sunrise and at sunset. The middle of the day is for chilling out by a pool at your hotel!"
Boise, Idaho
You weren't expecting that one, were you? Travel vlogger Jessica Hirsch of Cheatdayeats recommends Boise, Idaho, for 2020—especially if you're a foodie and love carbs.
"With a focus on potatoes, they have a restaurant dedicated to friends and a large focus on sustainability and farm-to-table. There' a major emphasis on where your food comes from and they're majority passionate about food waste," Hirsch says. "This concept also applies to their beverage scene with mile markers to inform visitors on how far the brewery is located from where you're enjoying a drink. There are many beautiful parks and outdoor activities to work off thee food to make it a very active trip as well. Also, for a fresh air and for views of the beautiful state, we recommend the Spirit of Boise Balloon Classic for a full hot-air balloon ride."
Emily Mandagie of The Mandagies agrees, adding, "Downtown Boise also has incredible locally sourced restaurants, breweries, and even its own wine country (Snake River Valley AVA). One of our favorite restaurants is Diablo & Sons Saloon, which is a tastefully wild-west themed bar with clever drinks and delicious tacos."
Japan
Because the Olympics are coming to Tokyo in 2020, so will travelers. Cat Lin of For Two Plz tells us, "The Japan Tourism Board, along with smaller regional- and city-level tourism boards, are incentivizing travelers to visit before and after the Olympic periods with cheap travel deals. Those who've had Japan on their bucket list, 2020 is a good year to make that dream trip happen. From a cost-saving perspective, don't restrict yourself to just the Tokyo area. There is more to see, do, and explore when you expand your radar to nearby cities like Hakone and Nikki."
Amanda O'Brien of The Boutique Adventurer recommends Kanazawa in particular, which is about a 2.5 hour bullet train ride from Tokyo. "Kanazawa has all you want from areas like Kyoto without all the tourists, from samurai houses to geisha villages to dressing up in a kimono to stunning modern museum dedicated to DT Suzuki, who brought Zen Buddhism to the world," she says. "It is also home to Japan's third most beautiful garden, Kenrokuen, and the production of gold leaf." Kanazawa is also just a 30 minute train ride from the Kaga thermal spa region and its Nadatera Temple and incredible art.
The Kii Peninsula is also a great spot, Retha Charette of The Roaming Nanny says. "It's off the beaten path and holds all the ancient beauty one can think of about Japan—home to the Kumano Kodo Pilgrimage the Kii Mountains stretch out towards the horizon ending at the ocean," she told us. "Temples dot the mountainsides with plenty of ryokans (traditional Japanese inns) to stay in!"
Slovenia
Slovenia has a little something for everyone—and you can brag to all your BFFs that you found it first. Foodies should hurry to explore the many culinary gems found across the 24 distinct gastronomic regions, and there is a lot to do in Slovenia all year long.
Jonathan Look, Jr., of Life Part 2 tells us, "Bordered by Italy, Austria, Hungary and Croatia, Slovenia stands on its own, but is influenced by all of these rich cultures. Alpine landscapes, charming cities and hospitable people are in abundance. The food and wine, which is largely unknown outside the region, is truly world-class. There is even a small coastline with beaches and scrumptious seafood."
Travelers will love the Festival of Kurentovanje, one of the oldest celebrations of Carnival in Europe. Featuring parades of costumed monsters and characters, Kurentovanje is recognized on the UNESCO Intangible Cultural Heritage of Humanity list. In the summer, visitors can enjoy 14 wine regions, including the world's oldest active grapevine (over 450 years old!) in Maribor.
Lake Bled is great for scenic paddle-boating in fall. In winter, Slovenia is decked out for the Christmas season. Postojna Cave transforms into a winter wonderland, adorned with festive decorations and more than 2,100 colorful lights for its annual Christmas experience, a live performance featuring 16 biblical nativity scenes reenacted by more than 150 performers along the cave's one-of-a-kind railway system. Additionally, avid skiers will delight at the fabulous slopes of the Julian Alps, particularly the eighteen different slopes at Kranjska Gora, a frequent host of international slalom competitions.
Alaska
Grab a coat and hit up Alaska! So many influencers sang the praises of the state: Louise Sattler loves Girdwood for its charming shops and cafes—and spectacular views of the Northern Lights.
Visitors can also enjoy Glacier Bay National Park to see the 200-year-old sheets of ice breaking away from the faces of glaciers before they melt away. Glacier Bay National Park and Preserve can only be reached by plane or boat, with many air connections from Juneau, Skagway or Haines via commuter air taxi service. Visitors can take the Glacier Bay Day Boat Tour for views of snow-capped mountains, tidewater glaciers, whales, sea lions, rare birds, coastal bears, eagles and more—plus close-up views of the Margerie and Grand Pacific Glaciers that cruise ships can't match. Visitors can also enjoy kayaking, whale watching and authentic Alaskan experiences at the local Tribal House with hand-carved Totem Poles—each one telling a "story." Glacier Bay Lodge is the only commercial overnight accommodation in the park, Glacier Bay Lodge offers 48 rustic rooms nestled among Sitka spruce trees on the shores of Bartlett Cove, with the National Park Visitors Center on the second floor lobby, or Bartlett Cove Campground, which features bear-resistant food caches, firewood and a warming hut.
Julie Leventhal recommends the Tordrillo Mountain Lodge, Alaska's first via ferrata climbing route with endless activities from helicopter-accessed fat tire mountain biking to world-class salmon fishing.

Make Sure Your Luggage Arrives The Same Time You Do
admin
Tuesday, 03 December 2019 12:15
Few things put a damper on a trip like lost luggage. If you are taking a volunteer vacation, a family trip to Disneyland or a Mediterranean cruise, lost clothes, toiletries, medications and electronics can drastically impact plans and enjoyment. Aimee Robinson, writing for Express Newspapers shares some tips that will help your bags arrive at your destination at the same time you do.
---
Luggage: One simple passenger mistake makes lost luggage more likely – do you do this?
Missing luggage is a traveller's worst nightmare. However, it seems there are some passenger mistakes that make this unfortunate scenario more likely. Are you guilty of doing this on your travels?
By AIMEE ROBINSON
Lost luggage is a nightmare for many travellers. While often this means passengers are left without their baggage for days at a time, causing chaos for holiday plans, a worst-case scenario can see their bags lost forever. It turns out that while airport and airline staff are sometimes at fault for this, there is also a chance that one simple mistake by passengers can be the reason their luggage goes missing.
The problem can arise long before passengers even get to the airport.
One travel expert revealed the small oversight, which they said is often why bags don't make it onto the right aircraft.
On a post in Reddit, the expert explained: "Not a secret, just common sense; the reason some bags miss their flight or get misrouted is because passengers don't remove old tags.
"It confuses handlers as well as the conveyor belt scanners. I see it happen all the time."
Bag tags are used by airline carriers to route luggage to its final destination.
A small tag is usually attached to the tag with a barcode and number, meanwhile, the passenger is given a stub with a matching barcode.
It is vital passenger's keep this tag safe, it will come in extremely useful should the bag go missing.
Additionally, some airports still require the passenger to maintain their baggage tag stub as proof before being reunited with their luggage.
However, once a journey is completed it is advised customers strip their luggage of their used tag so as not to confuse future flights and risk losing their luggage for good.
While baggage handers are frequently told to double-check the dates on luggage tags, the fast-paced nature of the job means sometimes mistakes can be made.
In fact, the latest baggage report from SITA revealed that 22.7 million bags were lost or temporarily mislaid globally.
According to SITA, there are several common reasons why luggage goes missing such as ticketing errors, bag switches, airport or customs restrictions, failure to load the bag or security issues.
Luckily, a baggage handler also shared his top tips on how passengers can keep their luggage safe,
He said these tips are simply "common sense".
In order to ensure your bags stay together, even if they aren't with you, the airport worker suggests making sure all of your bags are the same.
He says: "Get the same bag, same colour same everything.
"If you're lucky they will stay together and come off the truck together, not only because the handlers will place them together because they look the same, but they stack better when they are the same size."
The baggage handlers also went on to offer a word of warning when it comes to packing.
"If your bag is over 55lbs, it's gonna have a bad time.
"How annoyed do you get lifting your own bag into the back of the car, imagine having to do that 200 times, it gets frustrating and tiresome, and sometimes we just throw with very little care because they are too heavy to do carefully."
Other handy hacks include ensuring you have a sturdy bag-complete with a re-enforced handle and strong exterior, and filling out the attached name card that comes with many suitcases.
Of course, there are some situations when lost luggage simply can't be helped.
An expert from Staysure, a travel insurance provider, spoke to Express.co.uk to offer advice on what to do if passengers find themselves in this situation.
Julian Kearney, CEO of Staysure, says the best thing to do is "keep hold of any airline or any other ticket that confirms your travel arrangements".
He added: "In most instances, luggage is reported missing whilst under the supervision of airlines and there is nothing that travellers can do to prevent their luggage going missing whilst in their care.
"In the unfortunate event of this happening, Staysure customers are advised to notify their airline straight away and register the loss by completing any necessary paperwork.
"This will be required in support of any claim made under their Staysure Travel Insurance Policy."