Category: Volunteer vacations in India
Discover India in 2020: Volunteer vacations in India
admin
Friday, 06 March 2020 13:28
India has many wonderful, magical travel destinations. Globe Aware offers volunteer vacations in this diverse, culturally-significant country.
---
Kochi or Cochin was voted the year's trending destinations in the TripAdvisor's Travelers' Choice Awards 2020.
By Clinton Moodle
Feb 27, 2020
Source: IOL
The city in southwest India's coastal Kerala state saw the biggest spike in reviews and ratings on the travel website. And, judging by its many attractions, there's plenty to keep you occupied.
TripAdvisor revealed why travellers were enticed by this Indian city:
"A blending of several small villages on the southwestern coast created the current incarnation of Kochi (or Cochin), where sunset strolls, sampling fresh fish from seaside vendors and boat rides through the islands just offshore top visitors' to-do lists.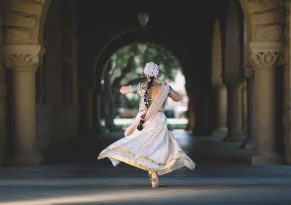 "Art centers showcase the traditional dance, Kathakali. European influences are seen in the 16th-century Portuguese-built churches and forts, while the mark of early Chinese traders is visible in the unusual fishing nets dotting the shoreline." (sic).
One of the popular tours is the 'funny and helpful Tuk Tuk Tour in Kochin' for only R158. The guide shows you some of the famous places in Kochi with a bit of humour to the tour.
Then there's also experiences for foodies. If you are interested in learning about the city's food story, you can book a class to cook Kerala inspired dishes with a local host.
The tour, around R260, provides insight on how to prepare dishes like chapati round bread, dosa, ghee rice, vegetable dishes, fish fry or chicken curry.
The best part, you get to eat what you prepare.
If you do not feel like cooking, then have a local named Joseph prepare a meal for you.
His only request is that you purchase your ingredients at a local market and he will do the rest.
Joseph will take you to the market to do the shopping and insight about the city as he cooks for you.
You will end the evening around the table with Joseph and his family.
Shopping and cultural tours feature heavily on the itineraries. Other trending destinations include Luzon in the Philippines, Porto in Portugal and Porto Seguro in Brazil.

Passionate, effective advocate
admin
Friday, 06 March 2015 13:50
The Christian Science Monitor correspondent David Conrads has an inspiring profile on Caroline Boudreaux who works with India's orphans and started The Miracle Foundation:

Caroline Boudreaux is a passionate, effective advocate for India's orphans

The Miracle Foundation dramatically improves standards in a growing network of orphanages.

By David Conrads, Correspondent

Austin, Texas — Caroline Boudreaux was not looking for her life's work back in 1999 when she set out with a friend on a yearlong trip around the world. But she found it in a remote village of thatch-roofed mud huts in the Indian state of Odisha.

Invited to dine at the home of a local family, Ms. Boudreaux was completely unprepared for what she encountered: more than 100 filthy, emaciated orphans, wide-eyed with longing, and so starved for affection that they clamored simply to touch the two American visitors. While the adults ate chicken, the children were given rice and sugar.

The children slept in crowded dormitories on beds made of wooden planks – no mattresses, pillows, or blankets. When Boudreaux put one little girl to bed, who had fallen asleep in her lap, she could hear the child's bones hit the boards.

"It was like putting her down on a picnic table," she says. "The whole experience was overwhelming. They were the sweetest, saddest children I had ever seen in my life. I knew I had to do something."

For several years prior, Boudreaux had been actively seeking a new direction in her life. Though not yet 30 years old, she seemed to have it all. The sixth of seven children from a middle-class family in Lake Charles, La., she was selling advertising for a network television station in Austin, Texas, and making more money than she ever imagined possible.

She drove a nice car, lived in a beautiful condominium in one of the city's best neighborhoods, and led an active social life. By any measure of material success, Boudreaux had made it.

Except for one nagging problem: She found her job unfulfilling and its material benefits less and less satisfying.

"I felt empty inside," she recalls. "I felt like I was being wasted. I knew in my heart that I had a higher purpose that I wasn't fulfilling."

Her yearlong sabbatical was not intended as a way to find that higher purpose, but find it she did. She knew when she returned to Austin in the fall of 2000 that she would devote her time and energy to relieving the plight of orphans.

Boudreaux started The Miracle Foundation that year as a typical international adoption agency, matching available children in India with Americans desiring to adopt. She changed her approach when she discovered that the process of international adoptions in India can be highly corrupt, involving a never-ending string of fees and bribes. She also realized that she could only facilitate about 20 adoptions a year. At that time, there were some 25 million orphans in India, with about 1 million new ones being added each year.

She also realized that it was the orphans who were not being offered for international adoption, who had no realistic alternative to growing up in an orphanage, who needed help the most.

Boudreaux entered into a partnership with an organization in India and began building orphanages from the ground up, training house mothers and setting high standards for nutrition, hygiene, emotional and physical care, and education.

The Miracle Foundation was very successful at building high-quality orphanages. Boudreaux knew she was onto something good, but didn't know how to make it grow.

In 2009 she hired Elizabeth Davis, a veteran entrepreneur in Austin's bustling high-tech world, to be the organization's chief operating officer. In bringing her business savvy to bear on The Miracle Foundation, Ms. Davis immediately questioned why it was building new orphanages when there were already thousands operating in India.

So Boudreaux changed her approach again. She and Davis built a system for finding existing orphanages that were willing to partner with The Miracle Foundation.

Inspired by the 1989 United Nations Convention on the Rights of the Child, they created the Miracle Foundation's Rights of the Child, which includes the right to basics such as health care, nutrition, clean water, a stable environment, and a good education.

With these codified rights as benchmarks, they set up measurable standards and assessment tools, both to gauge an orphanage's progress and to demonstrate the success of the foundation to prospective donors.

Orphanages that partner with The Miracle Foundation are provided with various kinds of assistance to help them bring their operations up to a high standard – from trained house mothers to a computer loaded with accounting software. While the foundation supplies support, employees of the orphanages are all Indian, as are the social workers who make periodic checks, and the country head, who oversees the operation.

Most important, during the first phase of partnership, the orphanage is given the resources to bring the ratio of children to house mothers to 20:1. (The norm in Indian orphanages is about 80:1.) When the orphanage becomes a full partner with The Miracle Foundation, the ratio is reduced even further, to 10 children for every house mother.

The homes also group both boys and girls of different ages together with one house mother, like a family, rather than grouping children of the same age together, like a school.

Several of the orphanages have shown dramatic improvement, scoring just 30 percent in their first assessment of meeting the standards, to scoring in the high 90s on the same assessment 15 months later.

"It's remarkable," Boudreaux says. "The directors and the house mothers are doing the work. The heavy lifting is on them."

The Miracle Foundation now works with 11 orphanages, home to more than 800 children. Thanks to Boudreaux's efforts, these children grow up in a happy, healthy, loving environment and can look forward to a future that includes vocational training or even a college education.

"The results of all her work are really apparent, the way the orphanages have turned into homes," says Nivedita DasGupta, the Miracle Foundation's India country head, in an interview via Skype from her office in New Delhi. "The children now have loving mothers to take care of them, which they did not have before. They thrive with proper meals, education, and depth of care."

Before joining The Miracle Foundation in 2011, Ms. DasGupta worked for several nonprofit organizations in India, primarily with children. She has nothing but praise for Boudreaux. "I have never come across anybody as passionate and as competent as she is," DasGupta says.

"Caroline is one of the smartest nonprofit leaders in the US today," says Alan Graham, founder and president of Mobile Loaves & Fishes, an Austin-based organization that delivers meals to the homeless in several cities. Boudreaux once served as a volunteer for Mr. Graham and considers him a mentor. He advised her when she badly needed encouragement and direction.

"She's got everything going for her. She's got great communication skills. The work she does is compelling and meaningful," he says.

Chief operating officer Davis concurs. She particularly praises Boudreaux's ability to adapt and grow as her vision for The Miracle Foundation broadens. Davis also notes Boudreaux's ability to attract people to her cause, both in the United States and India, as employees, board members, and donors. "She does what she does for all the right reasons, and that's what resonates," Davis says. "She has a magnetic quality about her."

Boudreaux's immediate goal is to partner with more orphanages and serve more children. She is also hoping to expand beyond India. Her larger goal is to bring the plight of orphans to the world's attention.

To that end, she is hoping to have the care of orphans included in the UN's next set of sustainable development goals. Thus far, the plight of the world's 153 million orphans is not on the UN goals list – or much on the radar of global concern, she says.

"These are the world's children, and they belong to nobody," Boudreaux says. "What if they belonged to everybody? How cool would that be?"

• For more information, visit www.miraclefoundation.org.

How to take action

Universal Giving helps people give to and volunteer for top-performing charitable organizations around the world. All the projects are vetted by Universal Giving; 100 percent of each donation goes directly to the listed cause. Below are links to three organizations helping children in India:
Greenheart Travel is a nonprofit international exchange organization that provides cultural immersion programs to change lives, advance careers, and create leaders. Take action: Volunteer to teach children in India.

Embrace advances maternal and child health by delivering innovative solutions to the world's most vulnerable populations. Take action: Provide infant warmers for newborn babies in India.

Globe Aware promotes cultural awareness and sustainability. Take action: Volunteer to fight poverty in India by working with children in slums.

Intimate recollections of a volunteer vacation in India
admin
Wednesday, 25 September 2013 14:18
Jeb Butler lives and practices law in Atlanta, Georgia. His work focuses on representing individuals who have been harmed by others. In late 2012, Jeb took a volunteer vacation to India with Globe Aware.  He relates his observations, insights and enthusiasm in a recent presentation to the First Baptist Church of Shellman, Georgia and through a series of blog posts. Enjoy!
As Nutan concluded class on our last day, I leaned against the back wall and checked once more that Mamta was present.  I wanted to make sure she got a copy of the "School Book."  She was there, sitting in her smudged white dress, paying strict attention to the teacher for once.

The School Book wasn't much.  It contained numbers, written in Arabic numerals alongside their Hindi and Rajasthani spellings; tables for addition, subtraction, multiplication, and division; the months of the year, the days of the week; a map of the world; and a map of India.  I created it on my laptop early one morning, asked the other volunteers to contribute to it over breakfast, then had the hotel print copies while we were out teaching.  It would be, as best I could tell, the only schoolbook these children had.

The forty copies I'd asked for weren't going to be enough.  We'd distributed twenty-one copies to the older kids the day before, but Mamta—who was old enough for those older-kids' sessions, but still young enough for this younger-kid session—hadn't been there.  Now, as I counted the heads seated on the dusty blanket spread across the floor, I saw we'd be five or six copies short.  No matter—some of these children were too small to read anyway.

Nutan started to conclude and the kids started to move around.  As Mamta turned to stand I tapped her on the shoulder.  "Wait," I whispered, holding my palm out to her.  "One minute.  I have something to give you."  Her face was a question.  I gestured as if passing a gift to her, then motioned again for her to sit.  When Nutan finished, I moved toward the aluminum chest that held the remaining School Books and gestured for Mamta to follow.

Nutan knows that Mamta is one of my favorites.  Mamta's face is expressive but matter-of-fact—she can warm your heart with a smile or instill guilt with a scowl.  She's smart, assertive, and charismatic.  She is also mercurial.  Sometimes she needs discipline, as when we were playing "music" in a small circle and Mamta kept taking other kids' instruments.  I warned her twice, provoking eye rolls, then confiscated her instrument, provoking a scowl and some nasty-sounding Hindi.  I leaned forward, mimicked her scowl, laughed to show gentle mockery, and kept the instrument.  That appears to have been the right move, as Mamta and I were friends after that.  Mamta would approach me before class to hold hands or slap high-fives, and I liked it when she did.  In retrospect I think Mamta wanted affection but didn't know how to ask for it.

I opened the aluminum chest and pulled out the stack of nineteen School Books.  Nutan, who noticed what I was doing, explained in Hindi to Mamta what the School Book was and that I wanted her, in particular, to have one.  I turned, stack in hand, and gave a copy to Mamta.  Her expression was uncertain as she figured out what this was.

You cannot hand an item to one child in a classroom without every other child in the room rushing forward for the same thing, and I was immediately surrounded.  Little children with little open hands, reaching, jumping, chirping "sir!," "sir!," "sir!"  (This is especially true if some of the children have experience as street beggars.)  I held the stack high so the children could not reach them, and moved across the room so I could set it down on a high wall and use both hands for distribution and crowd control.  Kids who had no idea what the School Book was and would not have cared about it if they had known desperately wanted a copy.  I distributed to the older children first, then to the younger ones, trying to place each copy in the correct hands without another hand grabbing it first, trying to ensure that siblings had a copy to share, trying to ensure that larger children didn't come back for a second copy before the smaller children got one.  In the midst of it all I saw Mampta pushing into the crowd, reaching.  I was not going to give her a copy because she already had one, but she was reaching for my empty hand.  As I turned toward another kid to hand out a book, I heard her say "thank you" and I saw her face—an appreciative expression—out of the corner of my eye.  I kept distributing the school books, figuring that I'd have that conversation with Mamta in a few seconds when I was finished.

*                                  *                                  *

Intimacy does not come easy, but it is worth chasing.  If the point of traveling is to experience and learn about something new—as opposed to merely doing the same things in front of a new backdrop, or snapping photos of Wikipedia-ed landmarks so you can prove that you've been there—then intimacy is irreplaceable.  If yours is a people-oriented trip, it is not enough to see them in restaurants, hotels, and the street.  You've got to participate in their daily lives.  If yours is a nature-oriented trip, it is not enough to see the terrain from a train window.  You have to shoulder a pack and live in it.  Those are not easy things to do.

At intimacy, volunteer vacations excel.  Had I come to India without GlobeAware (my volunteer vacation company), I would never have met any of the children.  I would not have entered a slum.  I would not have gotten to know Nutan.  I would not have experienced the closeness of the slum, the smell of the people, the sounds of an upstairs neighbor walking across the sheet of tin that constitutes the ceiling.  With GlobeAware, I could join the camaraderie of the children, feel their small hands in mine, hear the happy shouts of "tri-an-gle!" as I hopped across a dusty floor.  I could ask Nutan frank questions about her arranged marriage and I could feel the way that India is changing.

*                                  *                                  *

As soon as I handed out the last School Book I looked for Mamta.  She was gone from where the circle of kids had stood and gone from the schoolhouse.  I stepped into the schoolyard, but I did not see her.   I stepped through the metal door into the dirt paths of the slum, scanning for the hip-height girl in the smudged white dress.  She was not there.  I wanted this last goodbye with Mamta; I wanted her to know that she was special to me; I wanted to know that I meant something to her.  I left the group and walked to her house.  Nothing.

I never found her.  Since then I have often remembered her, and Nutan, and the other children, and I regret that my last interaction with Mamta brought no more closure.  I wish I had not turned away when she came to say thank you; I wish I had not ignored her outstretched hand.

Fulfillment is meeting an outstretched hand.  I hope that one day, Mamta can read this post.  But I am thankful that, through this volunteer vacation, we were at least able to brush fingers.