admin
Wednesday, 05 February 2020 14:30
Coronavirus is posing a challenge to the global tourism industry. The health sector and tourism and industry groups are working together to protect the global travel industry as concerns and questions mount.
---
The Global Tourism Resilience and Crisis Management Centre is rapidly emerging as a new and important to go organization for the global travel and tourism industry in times of challenges.
Leadership and coordination are needed to protect this global industry, and the Center is ready to work with everyone, but urges it's time to act now.
UNWTO issued a very general statement today, WTTC CEO Gloria Guevara addressed coronavirus when talking to eTurboNews saying don't cancel flights yet, don't close your airports, ETOA CEO Tom Jenkins said: Coronavirus fear is a powerful deterrent to tourism. The African Tourism Board answered the question if you should you still travel to Africa? PATA CEO Mario Hardy is convinced there is a lot of misinformation and said: Destination and tourism marketers will need to play a critical role in correcting the vast amount of misinformation surrounding the ongoing Novel Coronavirus outbreak that is hurting travel and tourism businesses across Asia.
Today the Global Tourism Resilience and Crisis Management Centre center calls on the action by the private sector, academia, public sector, and multilateral agencies to act now, as the situation of protecting Anthropocene Earth is impatient of Time.
The man behind the Center, Minister Bartlett just 3 days ago said the recent threats of global pandemics and the frequent occurrences of natural disasters heightened the need for a Global Tourism Resilience Fund.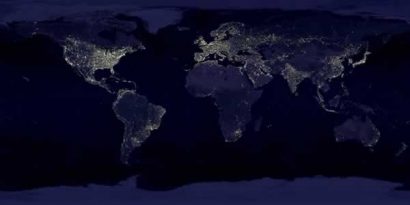 The global travel and tourism industry is struggling to deal with the emerging coronavirus crisis.
The ongoing coronavirus crisis may very well be the biggest challenge this normally booming industry could face. Stopping more than a billion people from traveling would be the ultimate and devastating consequence putting the livelihood of millions working in the travel industry in jeopardy.
Chinese travelers have been seen as the most potential development in travel for the last 20 years. Today countries are closing their borders to Chinese visitors, airlines, trains, and ships stopped serving Chinese destinations. The Chinese government quarantines millions of their citizens stopped domestic travel routes during the busiest travel season, the Lunar New Years.
One global organization, the Global Tourism Resilience and Crisis Management Centre under the leadership of Edmund Bartlett and Dr, Taleb Rifai is taking an urgently needed hands-on approach.
Edmund Bartlett is the Minister of Tourism for the Island Nation of Jamaica, a region dependent on the mighty tourism Dollar.
Bartlett is seen by many as a global player. Together with former UNWTO Secretary-General, Dr. Taleb Rifai, he established the Global Tourism Resilience and Crisis Management Centre headquartered in Jamaica. Over just one year the center opened satellite stations around the world.
The center calls on the action by the private sector, academia, public sector, and multilateral agencies to act now, as the situation of protecting Anthropocene Earth is impatient of Time.
Our planet and the human race face multiple challenges. These challenges are global and serious — climate change, food production, overpopulation, epidemics. the decimation of other species, epidemic disease, acidification of the oceans.
Human beings have existed for just 200,000 years, yet our impact on the planet is so great that scientists around the world are calling for our period in the Earth's history to be named the 'Anthropocene' – the age of humans. The changes we are now making have exacted a heavy toll on the natural world around us. It's vital that people underst and the impact we have. Help us persuade other organizations to tell them the truth.
It took humanity 200,000 years to reach one billion and only 200 years to reach seven billion. We are still adding an extra 80 million each year and are headed towards 10 billion by mid-century.
The coronavirus threat has been elevated to crisis level following yesterday's declaration by the World Health Organization (WHO) that the virus is now a 'public health emergency of international concern.
The WHO emergency declaration came as a result of the rising death toll and infections associated with the virus.
The Jamaica minister said: "While the Latin American and Caribbean region has not yet reported any cases of the coronavirus, it is only logical to assume that the virus is likely to hit the region's shores at any moment now, considering its current geographical spread and trajectory."
Bartlett added: "For all intents and purposes, the coronavirus threat now constitutes a global emergency – one that requires a coordinated, foolproof global response to contain this looming pandemic.
The travel and tourism industry, in particular, is in a very precarious position and faces the highest probability of significant economic fallout from the emergent global health crisis.
This is for two main reasons.
One, the coronavirus threat has created a heightened fear of traveling globally. Two, China is the world's largest and highest-spending outbound tourism market. Against this background, the global travel and tourism industry is being called upon to play a pivotal role in shaping global response efforts.
At this point, the main focus of the global response to the coronavirus threat is to prevent further exposure beyond the currently affected areas as well as to isolate infected persons from uninfected populations.
Accomplishing these two targets will require the mobilization of significant human, technological and financial resources to establish reliable systems to monitor evaluate and isolate risks especially at the various points of entry.
Large investments are urgently needed to procure modern health technology to screen risks, to conduct vaccine research, to develop public education campaigns and to ensure real-time information- sharing and coordination across borders.
We applaud the swift action of the Chinese health authorities who have constructed a 1000-bed coronavirus hospital in four days and who have demonstrated cooperation with other countries to stem its global spread. We are now calling on all public and private sector funding entities globally to support the various emergency initiatives that are being developed and deployed to deal with the looming coronavirus pandemic that is threatening global human and economic security.
The International Bill of Human Rights Article 13 of the Universal Declaration of Human Rights reads: (1) Everyone has the right to freedom of movement and residence within the borders of each State. (2) Everyone has the right to leave any country, including his own, and to return to his country. This right is now under threat.
Working in a Global Tourism Market
Dr. Peter Tarlow of Safer Tourism has been working with the Hon. Minister Bartlett on tourism safety and security ever since the center was established.
Dr. Tarlow said in the webinar today: If there ever was a time to change sheets in your hotel room every day, it is now. If there was a time for Boeing and Airbus to allow fresh air to their aircraft instead of circulating the same air, it was now. Forget the masks, but avoid using pillows and blankets on aircraft, avoid crowds of people, wash your hands and avoid handshakes, take Vitamin C, get enough sleep, drink plenty of water.

Safe Travel Advice if you Intend on Going to the Middle East
admin
Wednesday, 15 January 2020 17:37
Due to recent events in the Middle East, many travelers are now on edge over security concerns. Here are some tips on staying safe if you plan on travelling to the region in the near future.
---
'Maintain a high level of vigilance' — travel security experts advise caution when traveling to the Middle East
Jan 8, 2020
By MEERA JAGANNATHAN and ANDREW KESHNER
SOURCE: MARKET WATCH
The State Department says Americans should maintain 'situational awareness' in the region following the Baghdad airstrike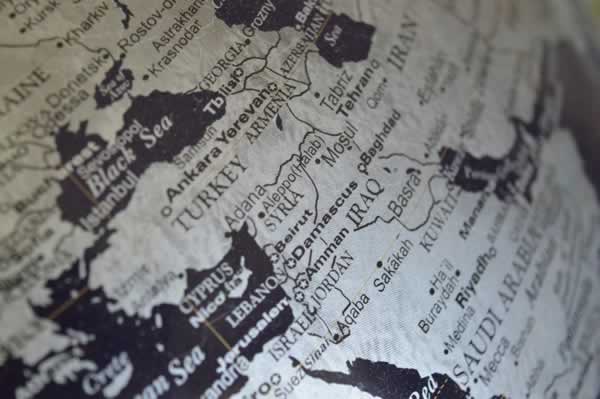 Tourists at the Khazneh, or Treasury, in Petra, Jordan. The popular destination is in a region of the world where tensions can be expected to rise after an U.S. airstrike in Baghdad, Iraq, killed a top Iranian military official.
Iran and Iraq are obviously not destinations for most U.S. tourists, but experts say U.S. citizens should exercise caution when traveling to other countries in the Middle East following the U.S. airstrike that killed Iranian military leader Qassem Soleimani at Baghdad's international airport last Friday.
Iran, which has several armed allies in the region, retaliated Wednesday by firing a volley of ballistic missiles at two American military bases in Iraq. The Federal Aviation Administration banned U.S. airlines from flying over Iran, Iraq and waters of the Gulf of Oman and Persian Gulf, and Reuters reported that a number of non-U.S. airlines, including Emirates and Lufthansa, had canceled flights around Iraq and Iran.
Meanwhile, a Ukraine-bound Boeing 737 BA, -0.77% operated by Ukraine International Airlines crashed Wednesday after taking off from Tehran, killing all 176 people on board. Ukraine's embassy in Tehran said the crash was under investigation by a commission, and that any statements about its causes before the commission's decision were "not official," the Washington Post reported.
Iran and Iraq are listed as Level 4, meaning do not travel to them, by the State Department, while Israel and Jordan are deemed Level 2, calling for increased caution.
Travel experts advise caution when visiting the Middle East. "Any of those places in the Middle East, I would have a heightened level of concern," Tim Bradley, managing partner of IMG GlobalSecur, a Tavares, Fla., a firm advising companies, nongovernmental organizations and mission groups on safe travel across the globe, said last week after Soleimani's killing.
The State Department did not respond immediately to a request for comment Wednesday, but it urged all U.S. citizens last week to leave Iraq "due to heightened tensions" in the country and surrounding region.
The department sent out a string of notices on Twitter TWTR, +1.25% cautioning American citizens in countries including Morocco, Lebanon, Kuwait to maintain "a high level of vigilance" and "good situational awareness" in light of the tensions in the region. American citizens in Bahrain should also be on the lookout for demonstrations or unrest, the State Department said.
"While we have no information indicating a threat to American citizens, we encourage you to continually exercise the appropriate level of security awareness," a department tweet stated.
The State Department regularly issues travel advisories on a 1-to-4 scale; countries rated at Level 1 are places where travelers should "exercise normal precautions," while Level 4 is a warning not to travel to a country so designated.
For context, Iran and Iraq are listed as Level 4 countries, while places like Israel and Jordan are deemed Level 2. These are countries where the State Department says travelers should use "increased caution."
Travelers should be especially aware in public squares, and should also recognize that U.S. embassies and Western-branded hotels can face increased risks of attack, Bradley added.
The State Department's 'Smart Traveler Enrollment Program' is a free service under which travelers send their itineraries to the department.
What about Americans planning travel to lower-risk Middle Eastern destinations like Jordan, the United Arab Emirates and Qatar?
"Don't cancel your plans," said Matthew Bradley, the regional security director for International SOS, a medical and travel security services firm (and no relation to Tim Bradley of IMG GlobalSecur).
That said, travelers to those traditionally lower-risk regions might still minimize their movements to reduce the risk of being a victim of circumstance, he said, and maintain a heightened sense of awareness.
Trust your gut, said GlobalSecur's Bradley, a former FBI special agent. "If you don't feel comfortable somewhere, it's time to leave."
Tim Bradley said there are other ways to plan ahead:
Enroll in the State Department's "Smart Traveler Enrollment Program," a free service under which travelers send their itineraries to the department. The program gives updates on a country's safety conditions and enables government officials to get in touch in case of emergencies.
Brush up on current events before traveling, even if it's just to know when holidays are approaching, he said.
Travelers should be in touch with family and friends back home as their trip proceeds. It's also smart to leave a hard copy of the trip itinerary at home with someone.
Arrange transportation from the airport to the hotel ahead of time. Hotels typically can provide a car service, he said.

Volunteer travel to Guatemala with Globe Aware
admin
Monday, 26 August 2019 12:35
A family tradition of volunteer travel continues
A family's tradition of sending grandchildren, once they reach the age of 16, on trips to introduce them to different cultures and people and around the world continues. Here is a travelogue entry by Zeth to Guatemala with Globe Aware. Previous grandkids selected volunteer work in the Andes mountains of Peru, with the Roma people of Romania and in a small rural village in the West African country of Ghana.
Day One: Lake Peten Itza, El Remate, Guatemala
Moments like yesterday are why I'm a travel junkie. The guys still asleep, I took an early walk along a small road where we're staying. What a treat! No city noise, only the idyllic sounds of nature: tropical birds unlike we hear at home … the occasional cry of a monkey, perhaps chiding her youngster … insects buzzing … and the crunch of my footsteps along the gravel-dirt road.
After a while a small older man walked in my direction, and I offered my best "Buenos dias, senor." He offered me a mostly toothless smile and gently reached out toward me – but not his right hand, as if to shake hands, his left hand. He held onto my hand and we had this wonderful nodding and eye-to-eye exchange while he said something I couldn't understand. Had he been an American in the U.S., I would have likely averted my eyes and pulled back thinking, "Why is he still holding onto my hand?" But he just continued to smile with old soul eyes and, as we parted, he blew me a kiss! For me travel is less about the big Eiffel Tower/Pyramids/Vatican imagery, and more these small, magical moments when we have real human contact with people we would otherwise never encounter. Blissful!
Day One was mostly orientation and a few hours of R&R. Globe Aware's local organization is Project Ix-Canaan, founded by Canadian Anne Lossing who came to Guatemala 20+ years ago toward the end of Guatemala's long civil war. She wanted to empower the local Mayan community to protect their own rain forests, and identified the community first needed health, education and opportunity.
Over the years she and her Guatemalan husband, a doctor, have established a medical clinic and a dental clinic (at left) which is staffed largely by visiting clinicians from the U.S. and other places. (No patients on the weekend, so it was empty.)
They also have established an after-school youth development center and a women's center, each of which we toured today.
We also visited a school where we'll be teaching later in the week, and Anne pointed out shards of pottery on the ground – at least hundreds but easily 1,000 or more years old – that can be found in several places in this region called Peten. The Mayans believed that vessels had a kind of spirit and they would break most of their pots during sacrifices or in burials, and also every 40 years to start a new beginning.

Meet Kimberly Haley-Coleman of Globe Aware in Lakewood
admin
Thursday, 05 October 2017 11:27
Voyage Dallas October 4, 2017
Today we'd like to introduce you to Kimberly Haley-Coleman.
Kimberly, let's start with your story. We'd love to hear how you got started and how the journey has been so far.
I was raised with a deep love for different cultures. Before I got an MBA in international business, I got my masters in Art History (here at SMU). After working for a few nonprofits, I ended up in the for profit world doing business for multinational corporations. I found myself often traveling to developing countries where I sought to volunteer. I found that organizations just didn't want short term volunteers, as the time and energy to train someone wasn't worth it if the volunteer couldn't commit a significant chunk of time, usually a minimum of a few weeks.
Since 1990 Ms. Haley-Coleman has been establishing long-term strategic partnerships and projects in non-profit and for-profit international arenas. Prior to founding Globe Aware, she was Vice President of Business Development for an aerospace company, Space Services International. Previously she led Business Development for Infotriever, which facilitated global contacts. As the Director of International Business Development at Investools, she created strategic international relationships and developed a globalization strategy to give free financial education tools to millions. During launch of CNBC.com, was Product Manager, managed and supervised product development efforts and trained on-air staff in using online stock evaluation tools. She developed and patented Dcipher, an artificial intelligence engine for free, real-time analysis of stocks and portfolios which helped provide investment analysis for those who could not afford financial advisors. At FCA, she created international joint ventures for small companies to develop sustainability of West African markets. Certified with Series 7, 65 and 63 licenses, she spent 2 years as Associate Portfolio Manager of the closed-end Capstone Japan Fund, she researched international stocks, made investment picks and placed trades. At Documentary Arts and Contemporary Culture, two Dallas-based non-profit organizations, she served as Associate Director of Programs, where she organized programs, wrote grants; prior nonprofit work includes internships at Dallas Museum of Art and High Museum of Art in Atlanta, Georgia. She squeezed in volunteering while traveling internationally on business and consulted with various international NGOs on achieving their goals.
Frustrated by the difficulty to give time effectively in needy communities within confines of busy life, she began Globe Aware to give Westerners a forum to serve in a meaningful and fun way for both the recipient communities and the volunteer. She wants Globe Aware to serve as a lamp to light that flame of inspiration in people who might otherwise have very little time to give abroad. She has an MBA in International Business from UD, grad with Highest Honors, received Texas Business Hall of Fame Scholarship Award, has an MA from Southern Methodist University and a BA from Emory University.
She is currently serving as Chair on the Executive Board of IVPA (International Volunteer Programs Association), on Dallas Opera Board of Trustees, on Board of Groundwork Dallas, is President of Dallas' Shore Acres Beautification and is Leadership Member for Service Nation.
Overall, has it been relatively smooth? If not, what were some of the struggles along the way?
The problem is that most Americans with jobs simply don't have that kind of time (weeks or months) to give. And yet they are frequently in a position where not only can they give more financially, but their souls actually need that meaningful interaction, perhaps even more than those who have flexible schedules. It can be such a grey, dog-eat-dog world. To get out of it, to stand side by side as equals helping people one projects that are important to them, that's something that can bring new meaning and color and even appreciation to life.
Also 2008 was a bumpy year for sure. Expenditures on travel and donations are often the first areas cut so we, like most nonprofits, took a huge hit 2008 to 2009.
"I think it's critical that in order to be a really involved, successful person, I feel it almost requires that one be a globally aware citizen. It helps find resolutions, on a global scale, to conflicts that are important, whether it's political peace or bringing groups and different nationalities together to find a solution to problems that we all face," Haley-Coleman said, "But it's also a huge source of joy for someone for their whole life, to have those wonderful moments of cultural understanding."
Please tell us about Globe Aware.
Short term, one week volunteer vacations in 20 countries around the world. Volunteers typically work about 35 hours a week, but they also have cultural activities scheduled and free time. The cost of the program and the airfare is 100% tax deductible against the participant's income.
Specializing in well organized, short-term abroad volunteer opportunities. We usually focus on concrete projects. As examples, we assemble wheelchairs for landmine victims in Cambodia, install concrete floors in the homes of single moms in Guatemala, build adobe stoves in Peru, etc.
What sets us apart? That our volunteers typically feel they have received much more than they have given, because this generally inspires them to do even more and to stay engaged. When we know we are making a difference, it not only helps others but clearly improves our own sense of well-being. What better win-win is there than that?
How are we different? People calling us will not confront a voice mail tree or unanswered emails. We are committed to human interaction. We let locals decide which projects they need. We allow families of all ages to participate. Also, this isn't just fulfilling. It is outright fun. If it isn't fun, we aren't doing our job. Our motto is, "Have Fun, Help People"
Also, most of our peers don't believe in contributing financially to project work, seeing that as a way to increase reliance on outsiders. We take a different approach. If you spend money on wheelchairs and give them to people who need them, this increases their self-independence. We engage in projects that the locals have asked for, do them in a way they decide upon, we don't choose projects involving heavy equipment or machinery or high on ladders, don't handle bodily fluids or require certain skills.
Doctors Without Borders is a great organization, for example, if you're wanting to do surgery. That's not our forte!
Every organization is different. Ours are specifically geared toward those without specific work or language skills who have *very little free time*. Our most often call is someone who knows they want to volunteer but have no idea where. We spend a fair amount of time assessing how much travel they've done before. For example, if they've never left the country, we generally think its huge amount of culture shock to go straight to India or Cambodia, for example, and we might recommend Costa Rica, as its culture isn't quite as drastically different from North America. If they have traveled and they speak another language, such as Spanish, we might steer them to a country like Peru. See its very much based on the specific volunteers past service, travel, and languages. Oddly not many people decide where to go based on what TYPE of service is offered. For example, we assemble wheelchairs for landmine victims in Cambodia. I really don't think that the service itself is ever a deciding factor, and really that's ok. There is REAL NEED everywhere. Start with your interest, inclination, and perhaps any culture you have personal connection to.
Globe Aware has just launched a 3-part initiative in an effort to aid the post-earthquake Mexico reconstruction effort in the villages of Hueyapan, Zaucalpan, Tetela del Norte, Jojutla and Yautepec, as well as their main program location, Tepoztlan.
The organization has a deep connection with Mexico, and recognizes that these smaller communities are not receiving the help they need. The organization immediately connected with program coordinators and began relief aid by coordinating the delivery of supplies for assistance in these areas.Globe Aware has now begun work directly with families in those locations in rebuilding their homes, prioritizing building homes for those with single mothers and young children, as well as the elderly. Volunteers who register for the Globe Aware Mexico volunteer vacation program will have the opportunity to be a part of these critical reconstruction efforts. Haley-Coleman, stated that "In a world where many of us may feel helpless in the face of seemingly constant manmade and natural disasters, this kind of effort means not only getting much needed supplies and housing directly to those who most need it, but also allows our hearts to heal as we participate in the mending."
Has luck played a meaningful role in your life and business?
Yes, luck played a part. We were fortunate to come up at a time when there is a generally growing sense of social consciousness that has allowed us to succeed. Also, our volunteer demographic happens to coincide with an attractive ad demographic for a lot of mainstream media, so we have been the fortunate beneficiary of being the subject of their stories and segments. If you had to go back in time and start over, would you have done anything differently?
It certainly would have been easier if I started earlier before having children, but I think things work out the way they do for a reason.
Janet Robinson, a recently returned mother who volunteered in Cuba says "I think my children learned what you really need to be happy. I think we learned about material possessions and what people, in general, need to be happy, because we saw people who didn't have anything who were having happy and wonderful lives."
Pricing:
Programs cost about $1000 to $1500 a week and include food, accommodations, bottled water, project materials, medical insurance, bilingual coorindator, in-country transportation, etc and are fully tax deductible against your income.
Contact Info:

That one-of-a-kind special volunteer vacation
admin
Thursday, 25 August 2016 11:55
August 23, 2016
Wisconsin State Journal
By LISA M. DIETLIN For Lee Enterprises
Are you always in search of that one-of-a-kind special vacation? Are you constantly trying to find time to do good?
There's a tremendous opportunity to have a very special vacation, meet amazing people, visit places you've never been all while making a difference by taking part in voluntouring or in a do-good vacation.
Voluntouring is a chance to  participate in programs around the world that make a difference within a short time frame – anywhere from one week to about three months, while vacationing!
Because you're donating your time and effort to a nonprofit organization, a significant portion of your vacation costs may even be tax deductible.
Here's how voluntouring works:
You will be working side by side with a community and its residents.
Voluntouring vacations are available around the world in Latin America, Eastern Europe, Africa, Asia.
The projects cover many important areas, such as children, the environment, health care, education, historic restoration, animal conservation, senior care, construction and others.
Voluntour participants often speak about building tremendous new friendships that last for many years.
While some trips are for adults only, there are many that are appropriate for families and young people.
Voluntourism has become both a big and global business primarily supported by the increasing desire of travelers to take worthwhile and meaningful trips while trying to do some good.
Examples of voluntouring vacations
Through Projects Abroad, a two week program offers voluntourists the opportunity to work in archaeological ruins of ancient pre-Inca structures in Peru. Anyone 16 years or older can participate. The work would include preliminary investigations, excavations, analysis and registration of cultural materials, site visits, office registry work, working at museums, archaeology presentations, classification of ceramics and community activities including working at an elementary school. The group also organizes social events for volunteers.
Another example of a trip takes place with Greenforce (www.greenforce.org); for approximately $3,900 you can work to save the endangered orangutans in one of the oldest and most beautiful rain forests in Borneo.
Other types of trips include voluntourists working on restoring temples by spending half the day cleaning paintings or building walls with the monks. The rest of the afternoon they spend their time sightseeing.
Or a penguin rescue and rehabilitation program in South Africa with accommodations and a meal allowance during six weeks of catching, feeding and cleaning up after penguins and other seabirds. But you also have two days off per week to sightsee.
The possibilities and opportunities are truly endless.
Alternatively, you might also want to consider a do-good vacation, which includes travel to more common holiday destinations in places like Ireland, Italy and Spain. These vacations are different from voluntouring in that you will be working with a nonprofit to raise money for a cause and not be working in a local community.
Often travelers create their own trip by raising money or awareness on behalf of a cause or organization that is near and dear to their hearts. Work with your favorite nonprofit organization to create a plan of action that includes doing good on your next vacation.
Tips for voluntouring
    Find an organization that matches your passion and has a proven track record.
    Select a trip that suits your abilities and interests and be prepared to work!
    Speak with people who have been on the excursion before or worked with the company you choose.
    Learn about local customs – even a bit of the language – before you go, but be prepared for a trip that may be tremendously different from what you might expect.
    Expect none of the comforts of home, in other words, you will be "roughing it."